Jump to recipe
It is that time of year again.  Time to break out the barbecue and have some typical summer dishes.  This Soy Garlic Chicken recipe was given to me by my friend, Melissa, several years ago.  I think it is definitely one of the best marinade recipes I have ever had and can be used with a wide variety of meats.
Soy Garlic Chicken

A saucy marinade of soy sauce and garlic which can compliment many different meats.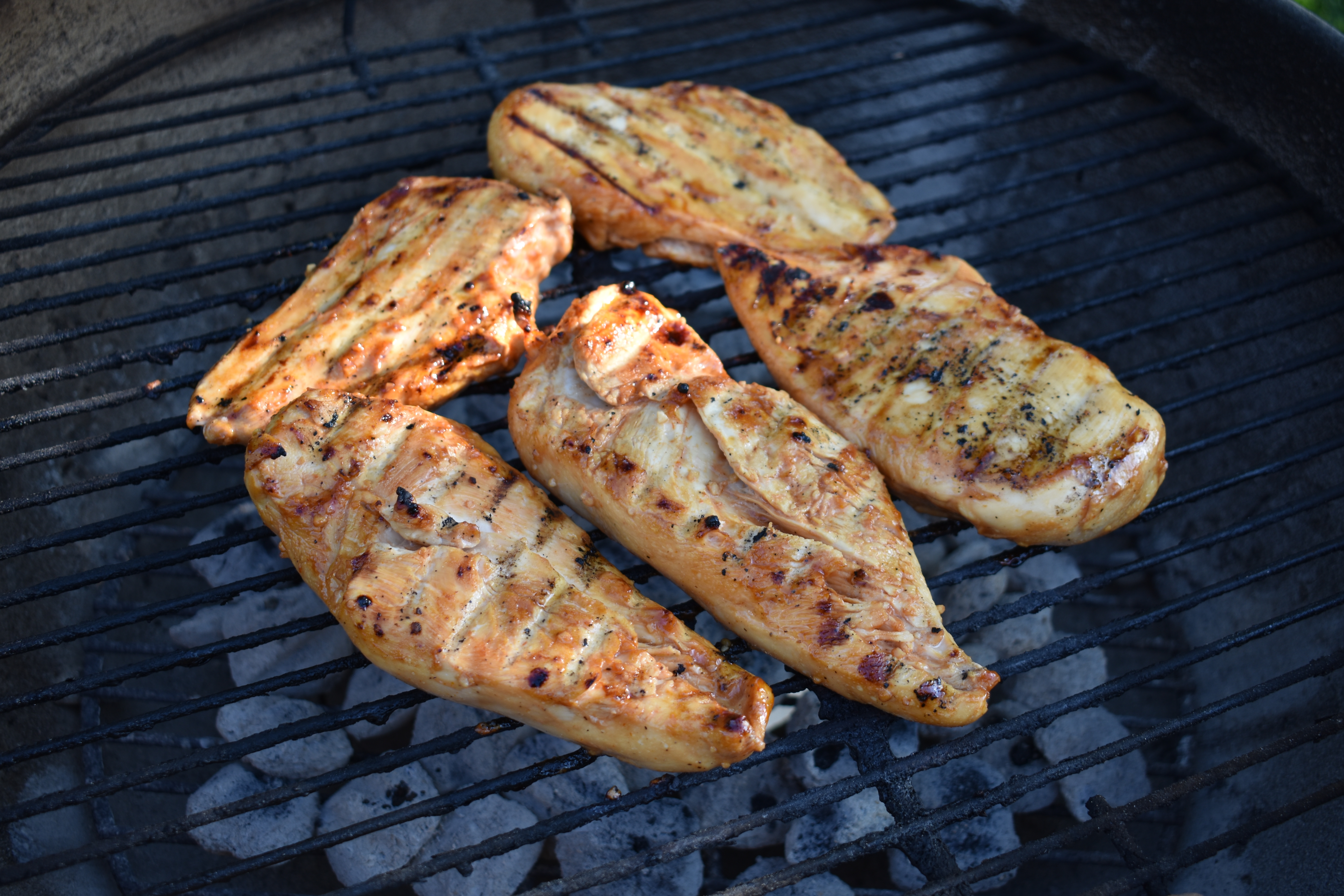 Ingredients
1/4 c. soy sauce
1/4 c. vegetable oil
2 TB ketchup
1 TB vinegar
4 cloves garlic, minced (I use the minced garlic you buy in a jar.)
1/4 tsp. ground pepper
4 boneless, skinless chicken breasts
Instructions
Combine soy sauce, oil, ketchup, vinegar, garlic, & pepper. In a shallow dish or plastic bag, add chicken breasts & marinade. Cover or seal. Chill for a minimum of 30 minutes or as long as 4 hours or more, turning occasionally. Remove chicken from marinade, discard marinade. Grill, covered with grill lid, over medium high heat (350 to 400 degrees) for 12 minutes on each side or until done.
© 2023 Copyright

VARIATIONS
Marinate pork chops, pork loin, chicken breast tenders, mini chicken drumsticks, wings, or split breasts.

Double the marinade recipe.  Combine marinade and a 2 lb bag of frozen meatballs.  Cook in crockpot for 4-6 hours or until cooked through.  Stir occasionally.  Makes a great appetizer or as a main course for dinner.

Double the marinade recipe.  Cook in skillet 2 chicken breasts-cubed until cooked through.  Add 1 bag frozen stir-fry vegetables, marinade sauce, and 1/4 cup cashews.  Cook until vegetables are tender.  Serve over rice with additional soy sauce.

A word of caution.  When doubling the recipe, the marinade can get a little oily.  You might want to adjust the oil according to your taste upon doubling the recipe.

Goes great with Asian Noodles or Fried Rice.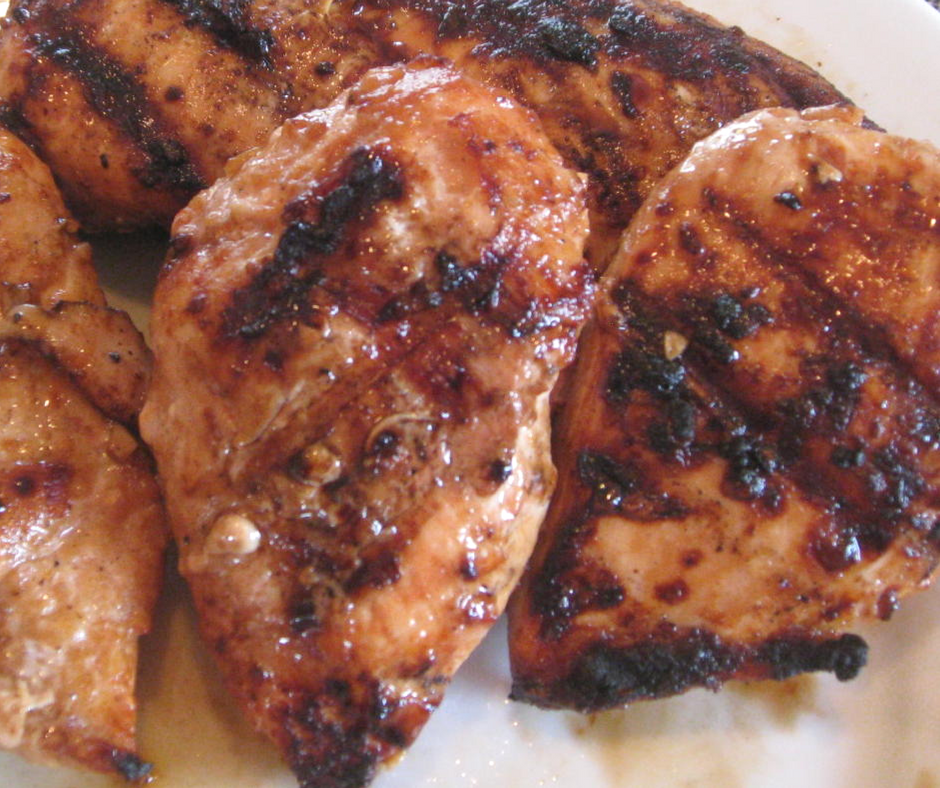 I sure hope you all enjoy the spring and summer months of getting out of the house and enjoying the outdoors.  This chicken is so good.  I hope you fire up the grill and give it a try.