Jump to recipe
This is a recipe I got off of Pinterest. It is super easy to make and super delicious as well. It always get rave reviews.
You can use the pecans on salads, in a yogurt parfait, in oatmeal or just as a high protein snack at work. You won't regret making these. I promise!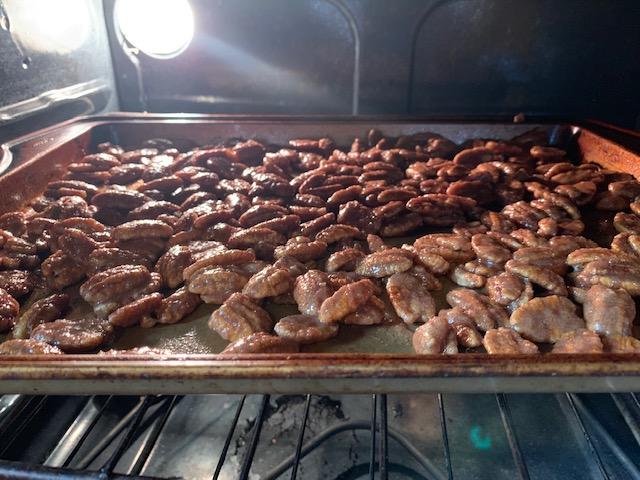 Cinnamon Sugar Pecans

A sugary, cinnamon snack which packs protein as well as flavor.

Ingredients
1 egg white
2 teaspoons of water
2 teaspoons vanilla extract
1 pound pecan halves
1 cup sugar
3/4 teaspoon cinnamon
1/2 teaspoon salt
Instructions
Preheat oven to 250 degrees. Spray a large baking sheet with cooking spray. Mix sugar, cinnamon & salt in a plastic resealable bag. In a medium sized bowl, whisk egg whites, water and vanilla until frothy. You can use a fork or an electric mixer works fine as well. Add pecans to the egg white mixture and stir making sure the pecans are all covered with the egg white mixture. Pour coated pecans into the resealable bag and seal. Shake bag until all of the pecans are coated with the sugar mixture. Spread out pecans into a single layer on the baking sheet. Bake for 1 hour making sure to stir the pecans every 20 minutes.
© 2023 Copyright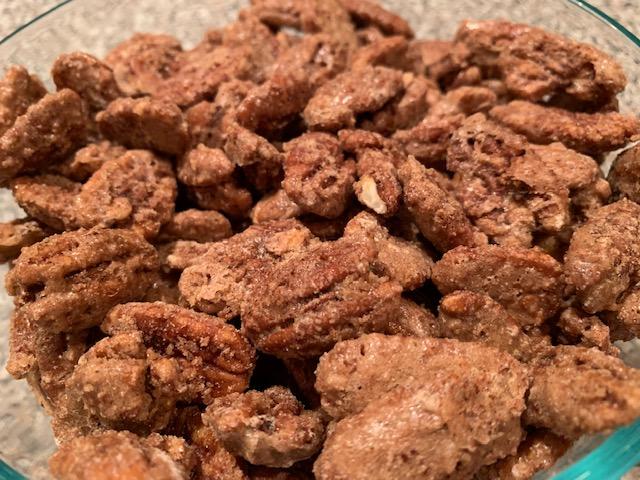 Find the original recipe I used here.
Interested in trying another sweet treat on The Cross Eyed Blog? Then try Sweet Saltines.