Jump to recipe
To say that this pie crust is fool proof is an understatement. It is my go to recipe for pie crust and definitely costs less than if I buy it pre-made in the store. Don't be intimidated by the word homemade. It really is as easy as pie!
I got this recipe from my friend, Melissa, over 2 decades ago. I had never been able to figure out pie crust before. Every recipe I had ever seen for pie crust said to mix the ingredients and then use ice water.
Ice water? Most were not specific or would say add one tablespoon of ice water at a time until the dough looked right. Being a young cook, I had no idea what right crust looked like or felt like. It didn't make any sense to me at the time. I am sure if I tried to make it now I could to it, but it was way too complicated for me at the time.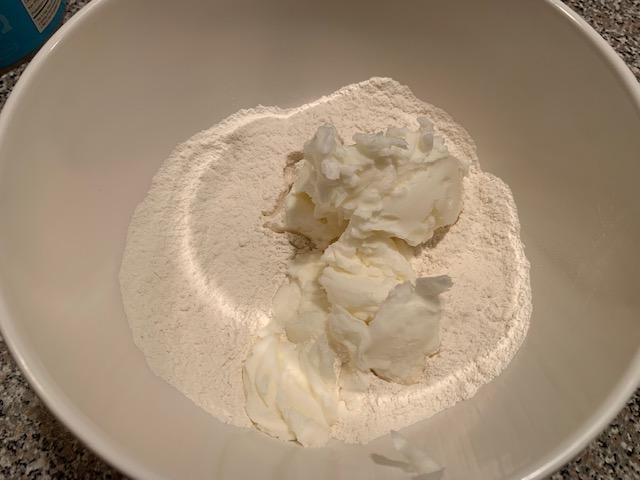 This recipe calls for fixed ingredients. I don't have to guess how much ice water to put it, and it comes out perfectly every time. It makes 2 pie crusts per recipe so you can make one now and freeze the other one for later or just make 2 pies now. This is also great to use with a quiche recipe. Hey, maybe that will be the next food blog!
Homemade Pie Crust

A fool proof homemade pie crust which will surely become a family favorite.

Serving Size
2 pies/16 slices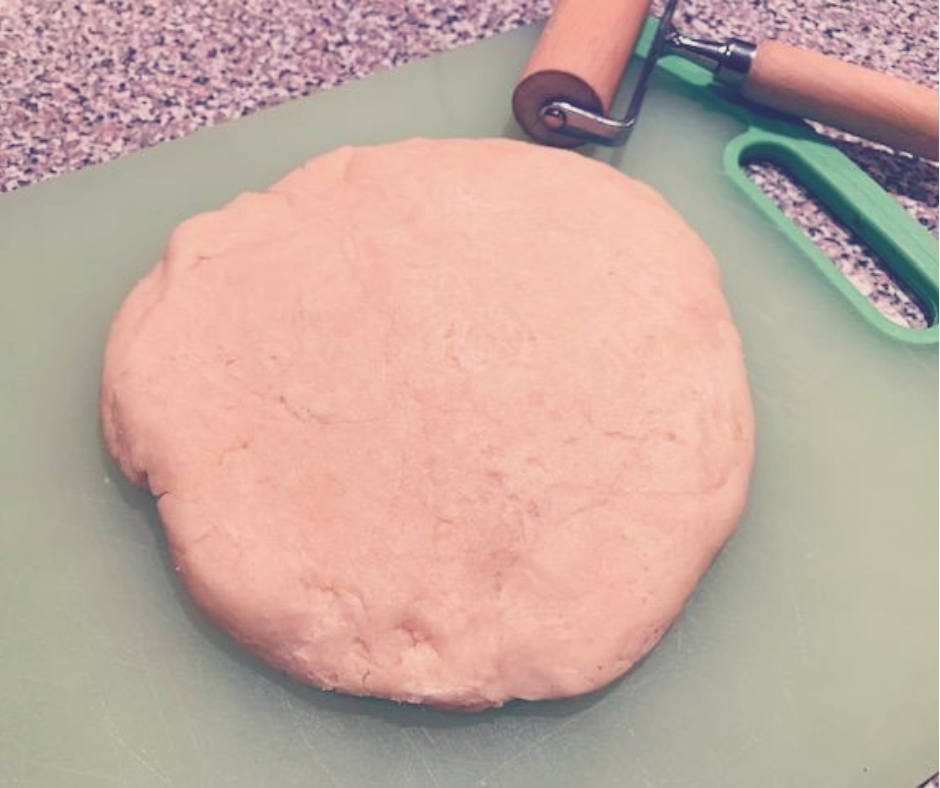 Notes
Prep time is only about 10 minutes. However, there is additional time which will be needed to chill the dough.

Ingredients
2 cups flour
1 tsp salt
1 cup shortening
1 egg
water
Instructions
Mix flour & salt together in a medium sized bowl. Add shortening and cut in with a pastry cutter until moistened and grainy. Put the egg in a measuring cup and beat. Fill the measuring cup up with water the rest of the way until the egg/water mixture measures 1/2 cup. Add the egg mixture to the flour and shortening mixture. Make into a ball. Wrap in plastic wrap and place in the refrigerator for 15-30 minutes to chill. Remove from refrigerator once chilled and roll out onto a floured board. Cut dough in half. Roll out half of the dough with a rolling pin to the approximate size of your pie pan. Transfer the rolled dough to a greased pie pan. Press and work the dough to cover the bottom and sides of the pie pan leaving enough crust at the top edge of your pie pan to crimp the edges. You can use the tines of a fork or your thumb to make your edges. Do the same with the other half of the dough. Makes 2 crusts.
© 2023 Copyright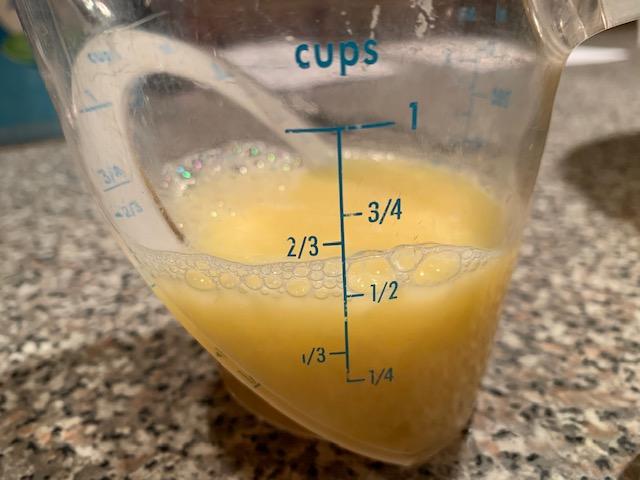 Freezer Tip
This pie crust could also be made ahead and frozen. At the point in the recipe where you would put the pie crust in the refrigerator to cool, just put it in a gallon resealable plastic bag and freeze. This would freeze well for about 3 months or less. Take out and thaw in refrigerator until ready to use.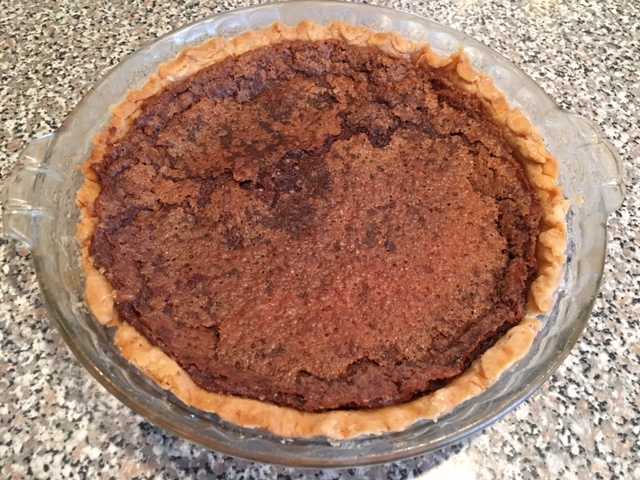 Interested in a homemade pie recipe to use with this homemade pie crust? Try my Chocolate Chess Pie recipe.