For the last few weeks, I have been working on a pallet wall on our entryway wall.  I have been wanting to do a project on that wall for at least 2 years.  I finally convinced Carl to help me do it.
We have a split level home, and our entry wall is about 1 1/2 stories tall.  I have thought for a long time of doing either pallet wood on it or a brick facade which I thought would really be a great focal point to our home.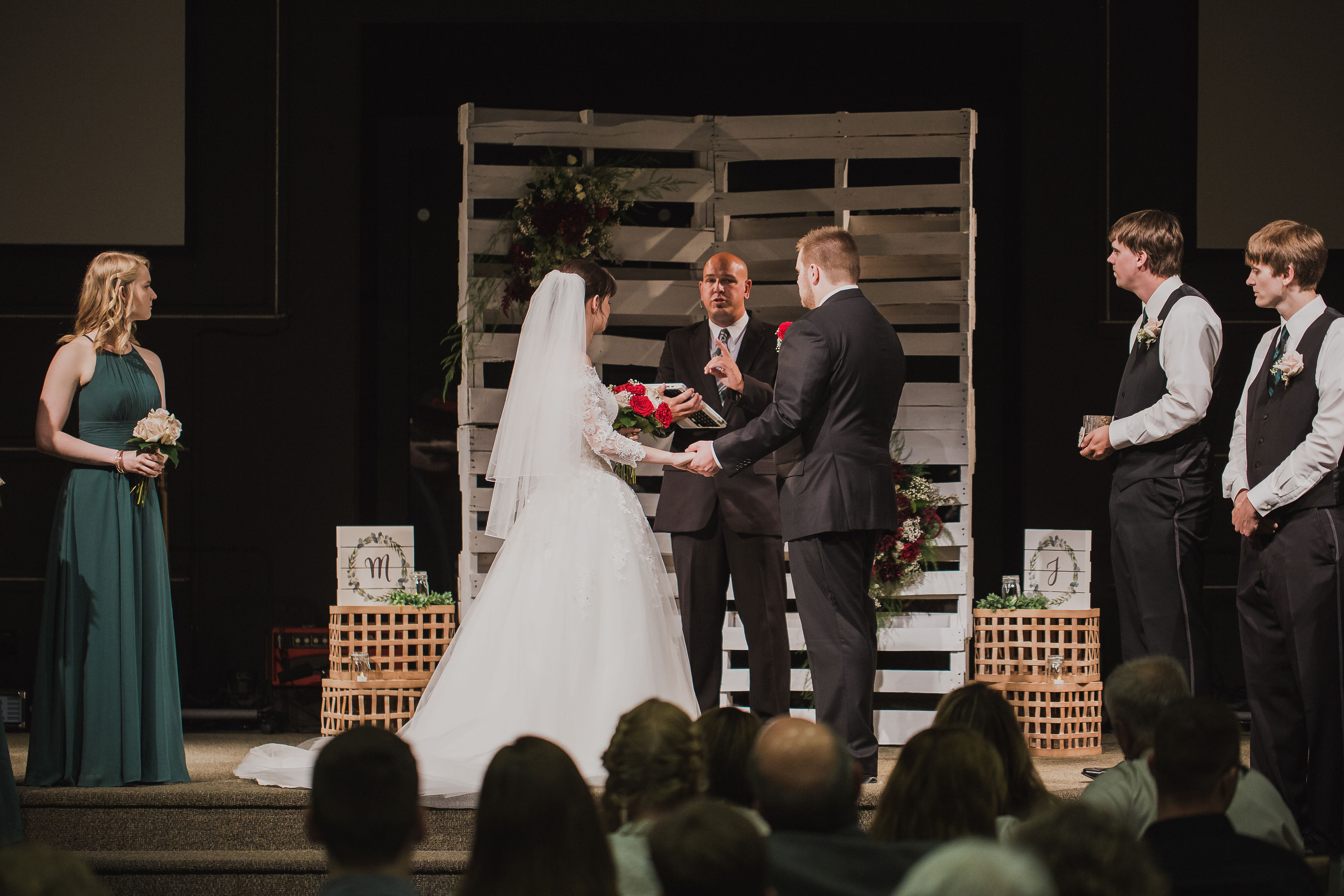 It started when I went to try to get rid of or sell the pallet wall we had made for Madison's wedding.  We used the pallet wall as a backdrop for the stage at the wedding.  Then I got to thinking (which can be a dangerous thing as my husband can tell you), Why not do the pallet wall I want to do on that wall and keep a part of Madison's wedding with us as a reminder?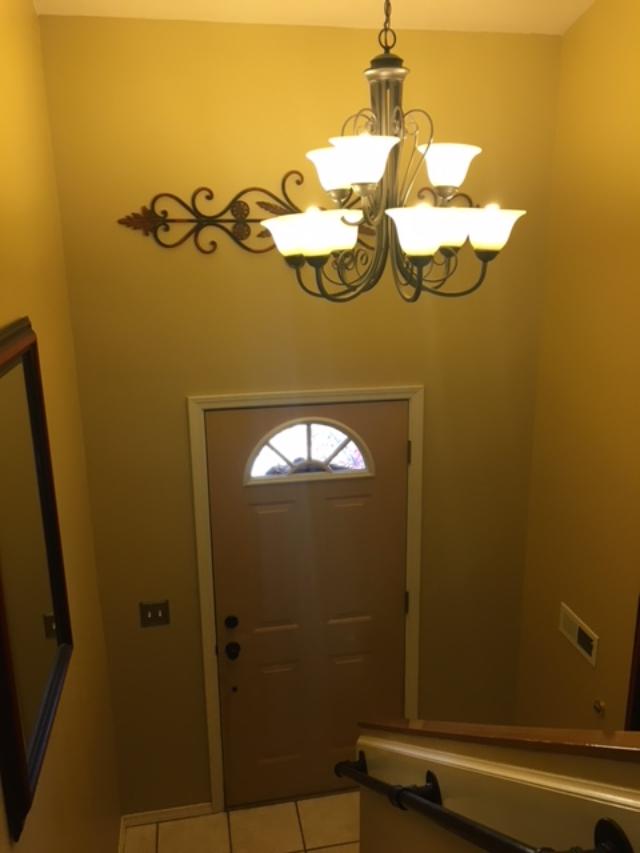 The entry wall before.
We started by taking the boards off of the pallets.  The easiest way to do that was with a Saws All.  If you want to do a project like this with pallets, it is best not to pull the boards off with a crowbar.  That actually can split or crack the wood, and you will have a lot of waste.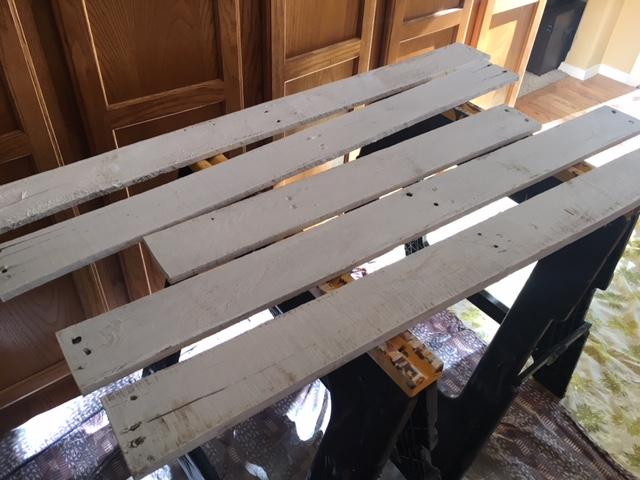 Pallet wood from the wedding pallet wall.
For those who have laid hardwood floors before, we followed the same pattern.  No adjacent rows should have matching seams.  It is all about randomness.  So, if you have 2 long boards which meet in one seam in the middle then your next row can't have 2 long boards with one seam in the middle.  It has to have 3 shorter boards with 2 seams, for example.
The wall is half way done.
It took about 3 full days for us to get this project done between the wood being wet from being outside, painting the pallet wood, and cutting the wood to size.  It was not difficult but just time consuming.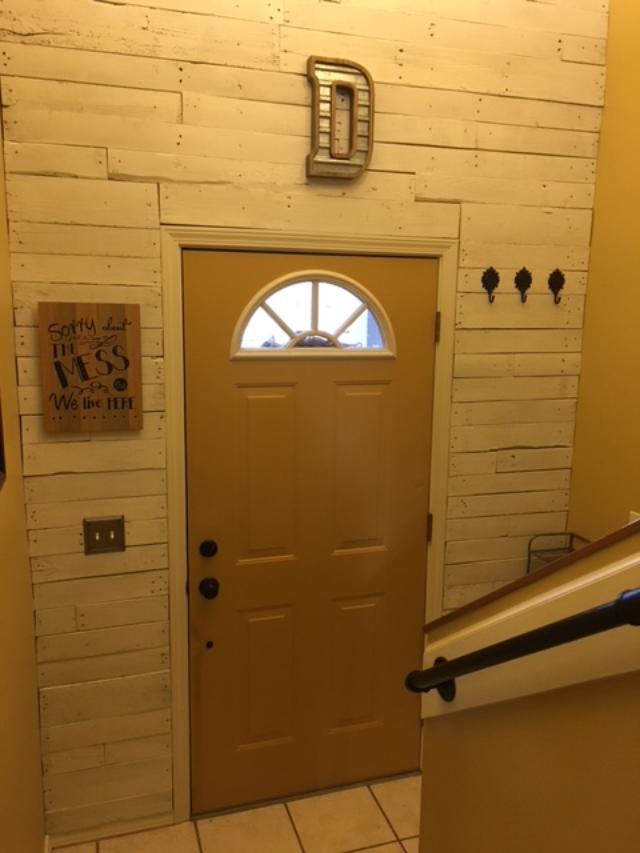 The wall finished.
I had bought some hooks from Hobby Lobby to put behind the door.  Our entryway is so tight that I have always wanted to have hooks behind the door for people to hang coats.  This project all in costs us about $10.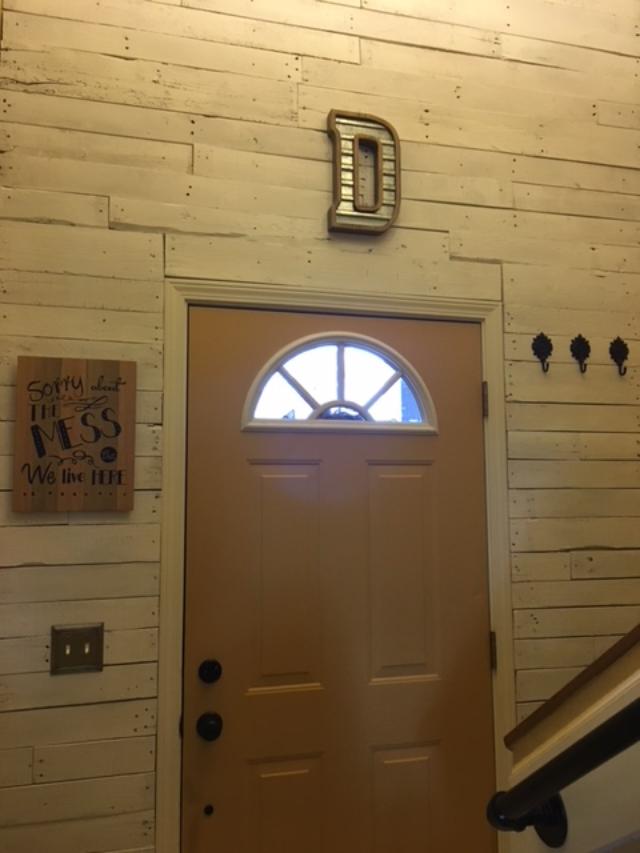 My next step is to paint the door black, but I promised Carl that I would try to wait until the first of the year before I start another project.  I am going to try really, really hard.
Interested in another fun project?  Try Coasters Make Great Gifts.