It is that time of year again when we reflect on how we can make this year better than the last. We purpose to be better mentally, physically, emotionally or spiritually. There is only one thing I would encourage every Christian to do this year, and that is to read their Bible.
I heard a statistic this week which really shocked me and made me determined to let all of my readers know about it. According to a LifeWay Research study published in 2017, only 11% of Christian have read their Bible all the way through. Only 9% of Americans have read it more than once.
According to this chart, over 50% of Americans have little to no knowledge of what the Bible says. Instead of deciding what new devotional you will read or what Podcast you will listen to this year, how about just reading the Word of God?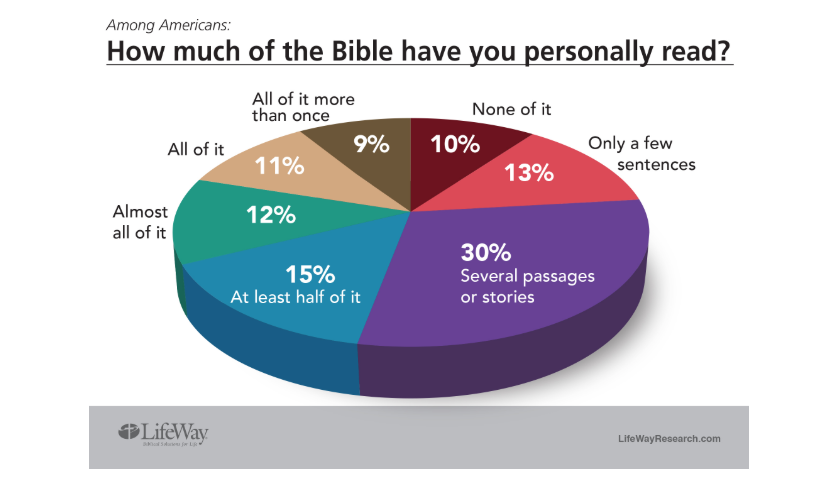 In this day and age, there is almost no excuse to not be able to read your Bible on a daily basis. Most homes in America have a Bible. There are Bible apps which have reading plans. These same apps can even read the Bible aloud to you as well.
Here are some ideas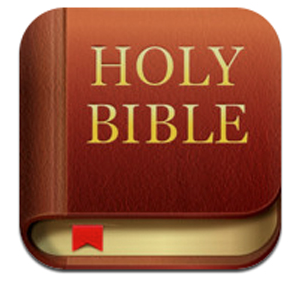 **Use the Holy Bible app. You can sign up to do a yearly reading and even sign up with others who are reading along with you. Daily readings are already set up for you. You can read the Bible through in Chronological or Canonical order. I prefer Chronological myself. This app allows you to choose the version you want to read, create scripture images and get notifications to read.
**Seek an accountability partner who will encourage you to read or even commit to read with you. I have found if you read 3 chapters Monday through Friday and 4 chapters on Saturday and Sunday then you can read the Bible in a year.
**Make a 10 & 10 Commitment. This is where you commit to read your Bible for 10 minutes and pray for 10 minutes everyday. You can read more about this commitment here.
**Listen to the Bible in the car.  Bible apps have a function where someone actually reads the Bible for you. Let it read to you in the car on your way to work or taking the kids to school. You will both be blessed.
**Start reading from the beginning. Some Christians would disagree with this statement. My take on it is that the Bible is God's love story to us. The majority (about 80%) of the Bible is the Old Testament. If you only read the New Testament, you can never fully know who God is. The Old Testament is so rich with not only the wrath of God but also the long-suffering of God. Like any good book, you wouldn't want to start reading the book 80% of the way through the book. You would start at the beginning.
I wonder what the people of God could do if we were reading His Word. What if we were applying it in our lives as well as in the lives of our children? What if we were using it to disciple and sharpen one another? God could use this one thing in mighty ways.
Interested in reading the reasons I love the Old Testament? Read The Old and The New.