Jump to recipe
I had this chicken for the first time over at my friend LeiAnn's house in Texas.  It was so good I came home and made it myself.  She got the recipe off of Pinterest which you can check out here.  I changed the quantities but the ingredients are the same.  With only 3 ingredients, it is super simple to make and economical too.
This recipe is placed in the crockpot and set to cook all day until the chicken is fork tender.  I usually double the recipe to make 2 different meals that week, or I make one recipe and freeze the meat to make another one later.  The recipe I have shared here is the doubled recipe.  Feel free to cut the quantity in half if you would like.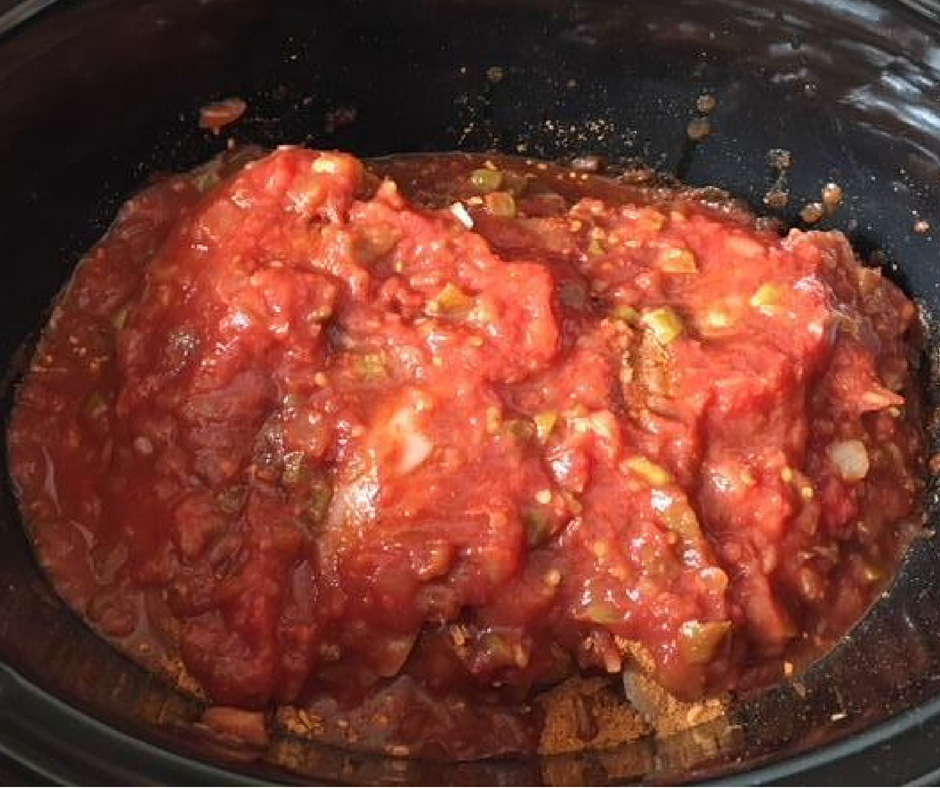 This will be a crockpot favorite.
Salsa Chicken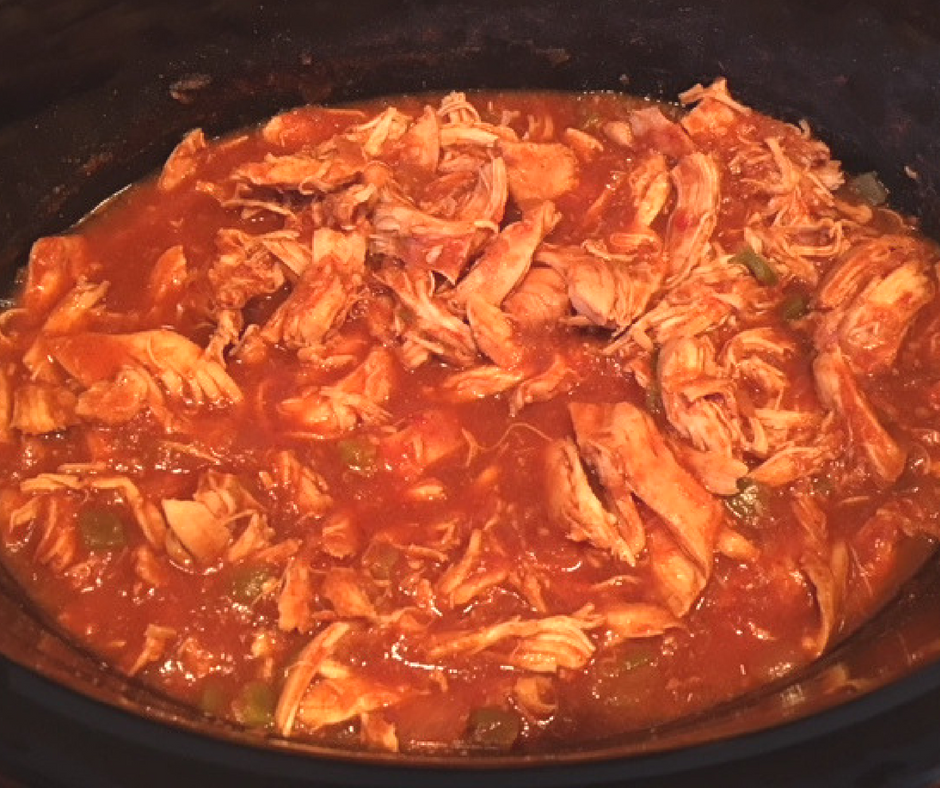 Ingredients
6 boneless skinless chicken breasts
2 packages dry taco seasoning mix
1 24 oz jar salsa (I use Pace.)
Instructions
Place 3 chicken breasts in the bottom of a 6-8 quart crock pot. Sprinkle one package of the taco seasoning mix over the top. Pour half of the jar of salsa on the chicken. Repeat the layers one more time ending with salsa. Place the lid on the crockpot and cook on low for 6-8 hours until chicken is cooked through and fork tender. Use 2 forks together to shred the chicken inside the crockpot until all the chicken breast chunks are shredded.
© 2023 Copyright
Variations
Use a mild or a hot salsa depending on what your family likes.
Use this meat for chicken tacos, Rotel chicken casserole, or chicken nachos.
This chicken freezes really well in freezer safe quart or gallon sized bags.
Drain off extra liquid if you want to use it for nachos.