Jump to recipe
There is nothing like the smell of pumpkin and cinnamon wafting from my oven to take away the sad realization for me that the summer is truly over.  This recipe is super easy and makes enough batter to make muffins and loaves.  It is even enough to enjoy some now and to freeze some for later.
Pumpkin Nut Bread

These pumpkin nut muffins are sure to be a seasonal family favorite.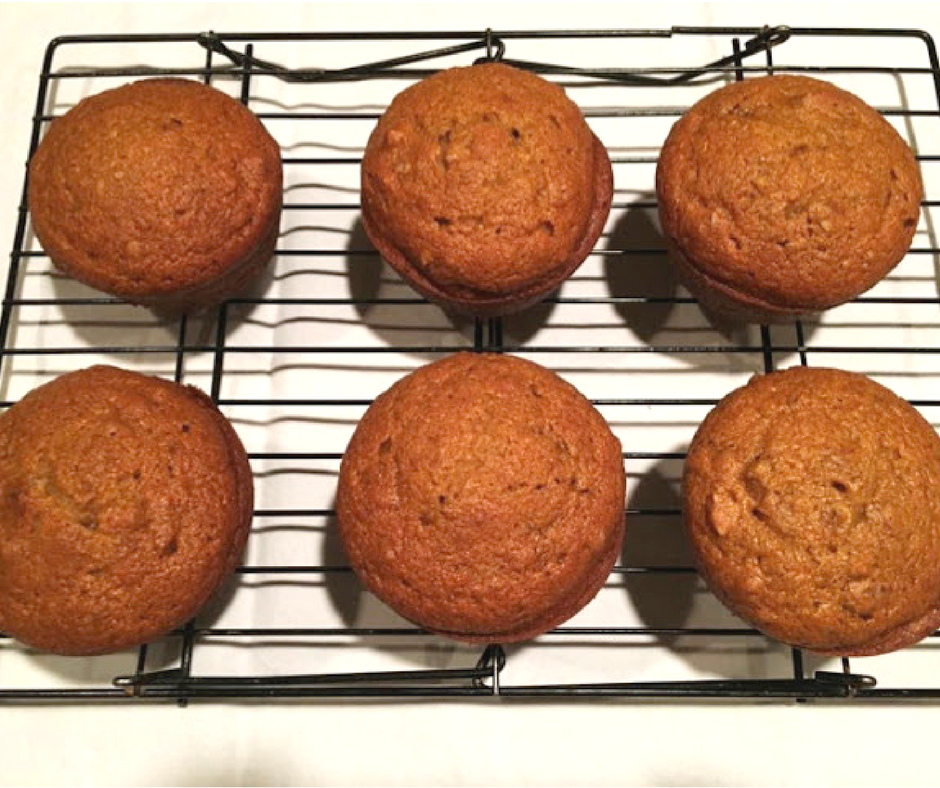 Notes
Cooking time will depend on if you use loaf pans or muffin tins. Adjust time accordingly.

Ingredients
3 cups sugar
1 cup vegetable oil
4 eggs
2/3 cup water
3 1/2 cups all purpose flour
2 teaspoons baking soda
1 teaspoon nutmeg
1 teaspoon cinnamon
1 1/2 teaspoons salt
1 teaspoon vanilla extract
1 1/2 cups chopped pecans
2 cups pumpkin (canned solid packed pumpkin may be used)
Instructions
Beat sugar and oil together. Add eggs and beat well. Sift dry ingredients together. Add water and dry ingredients to egg mixture. Mix well. Add pumpkin and vanilla, blend until smooth. Add nuts by hand. Pour into 3 greased and floured loaf pans. Bake at 350 degrees for 1 hour. Cool 15 minutes before removing from pans.
You can also use jumbo muffin tins sprayed with cooking spray filled 2/3 of the way full. Cook at 350 degrees for 25-30 minutes or until a toothpick comes out clean.
© 2023 Copyright
Variations
You can omit the nuts and just have a plain pumpkin muffin.

You can use mini chocolate chips in the batter instead of the nuts.

You can make a lower fat version by using apple sauce instead of the oil.
Interested in trying other seasonal favorites?
Give Spiced Tea a try.  You won't regret it.