Jump to recipe
I came up with this recipe when I was training for the half-marathon I ran back in 2012.  It is lean, filling, and I love it.  I love the combination of the sweetness of the pineapple coupled with the crunch of the celery.  I also use the left over pineapple juice from the pineapple tidbits to lessen the amount of mayonnaise I have to use in the recipe.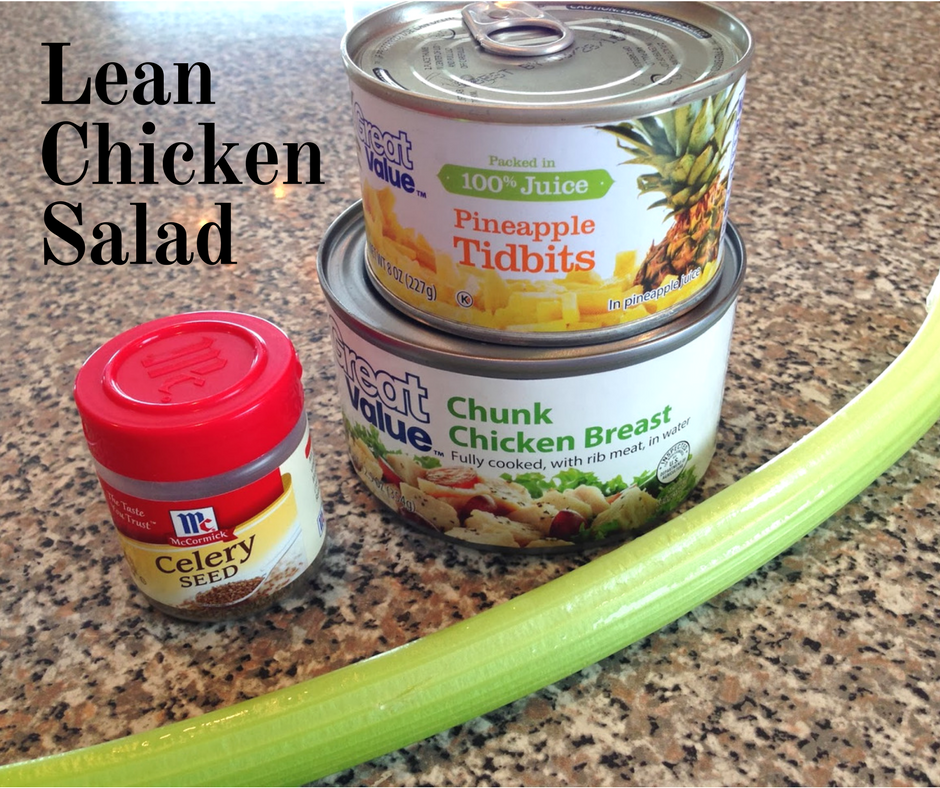 Ingredients
One (12.5 oz) can cooked chicken in water, drained
One (8 oz) can pineapple tidbits, drained & juice reserved
One celery stalk, sliced
1 tablespoon mayonnaise
1/4 teaspoon celery seed
Salt & pepper, to taste
1-2 tablespoons of reserved pineapple juice
Instructions
Place the drained chicken in a small bowl.  Use a fork, if needed, to break up the chunks of chicken into shreds.  Add drained pineapple, celery, mayonnaise, celery seed, and salt & pepper, to taste.  Add one tablespoon of pineapple juice at a time to get the moisture you like in your chicken salad.
Enjoy immediately or store in the refrigerator until ready to serve.
© 2023 Copyright
I like to eat this without bread.  I think it is too chunky for bread, for me.  It would also be great on  a lettuce leaf or as part of a green salad.  I enjoy it plain, and it is very low on calories.  I usually make this whole recipe and eat half.  It works out to be 480 calories for the whole recipe and 16 grams of fat.  So, half is about 240 calories and 8 grams of fat.  I think that is pretty good.  I also feel I am getting my fruits and veggies in for the day too.