Jump to recipe
This soup is super easy.  It is also low-fat without losing any of the delicious flavor.  It truly is a family favorite.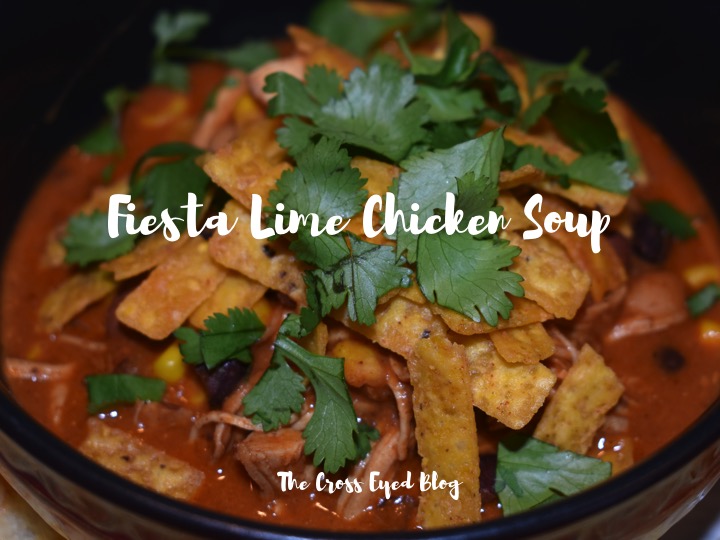 Ingredients
*Add the following to the crockpot
3 boneless skinless chicken breasts
1 15 oz can whole kernel corn, drained
1 15 oz can chili beans, not drained
1 15 oz can Northern beans, rinsed and drained
1 15 oz can black beans, rinsed and drained
3/4 cup chopped onion
1 pkg taco seasoning mix or 3 TB bulk taco seasoning
1 10 oz can enchilada sauce
2 cups water
2 chicken bouillon cubes
*Add at the end of the cooking time
Juice from one lime
1/2 cup sour cream
*Toppings
Cilantro, optional
Chili lime tortilla strips, optional
Instructions
Add all of the ingredients starting from the chicken breasts and stopping at the chicken bouillon cubes to a large crockpot. Cook on low for 6-8 hours. At the end of the cooking time, use two forks to shred each one of the chicken breasts until they are all shredded. I shred the chicken breasts while they are still in the crockpot, but be careful. It will be hot. You can also take the chicken breasts out of the crockpot and shred the meat on a plate. If you choose this method, make sure to not only add the shredded chicken back into the crockpot but also include any juice which might have seeped out onto the plate. Add the juice of one lime and stir. Add 1/2 cup sour cream and stir. Heat another 15 minutes or so ensuring the sour cream is heated through in the soup. Serve hot with cilantro and tortilla strips as toppings.
© 2023 Copyright
To make the soup more lean, you can omit the sour cream and the tortilla strips.  I hope you love this soup as much as we do.
Enjoy,
Andrea