I can't believe 24 years ago I donned an Italian silk long-sleeved wedding dress in the summer heat of Memphis, TN and headed off to marry the love of my life.  Later at the reception, we rolled down the Mississippi River on a paddleboat with our guests.  This post is a look back in time.  It is a walk down memory lane.  I would love if you would join me!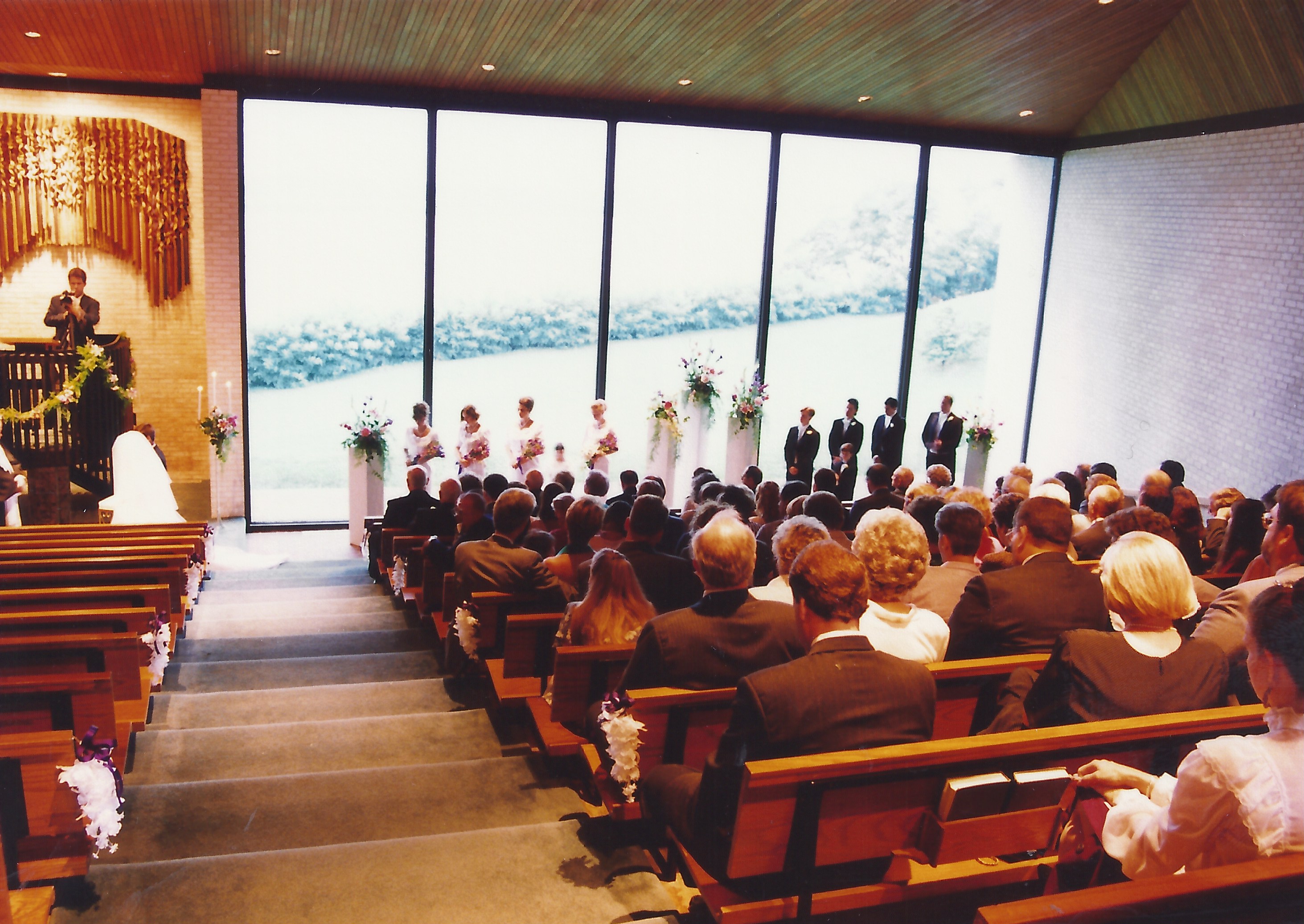 All of the guest overlooking the river.  Carl and I are kneeling on the left.
Carl and I got married in a church called The Church of the River.  One whole side of the church was glass.  It overlooked the Mississippi River so as the wedding guests sat and watched the nuptials, they could also see the barges and tugboats chugging on by.  It was not our home church, but it was an incredible venue to have a wedding.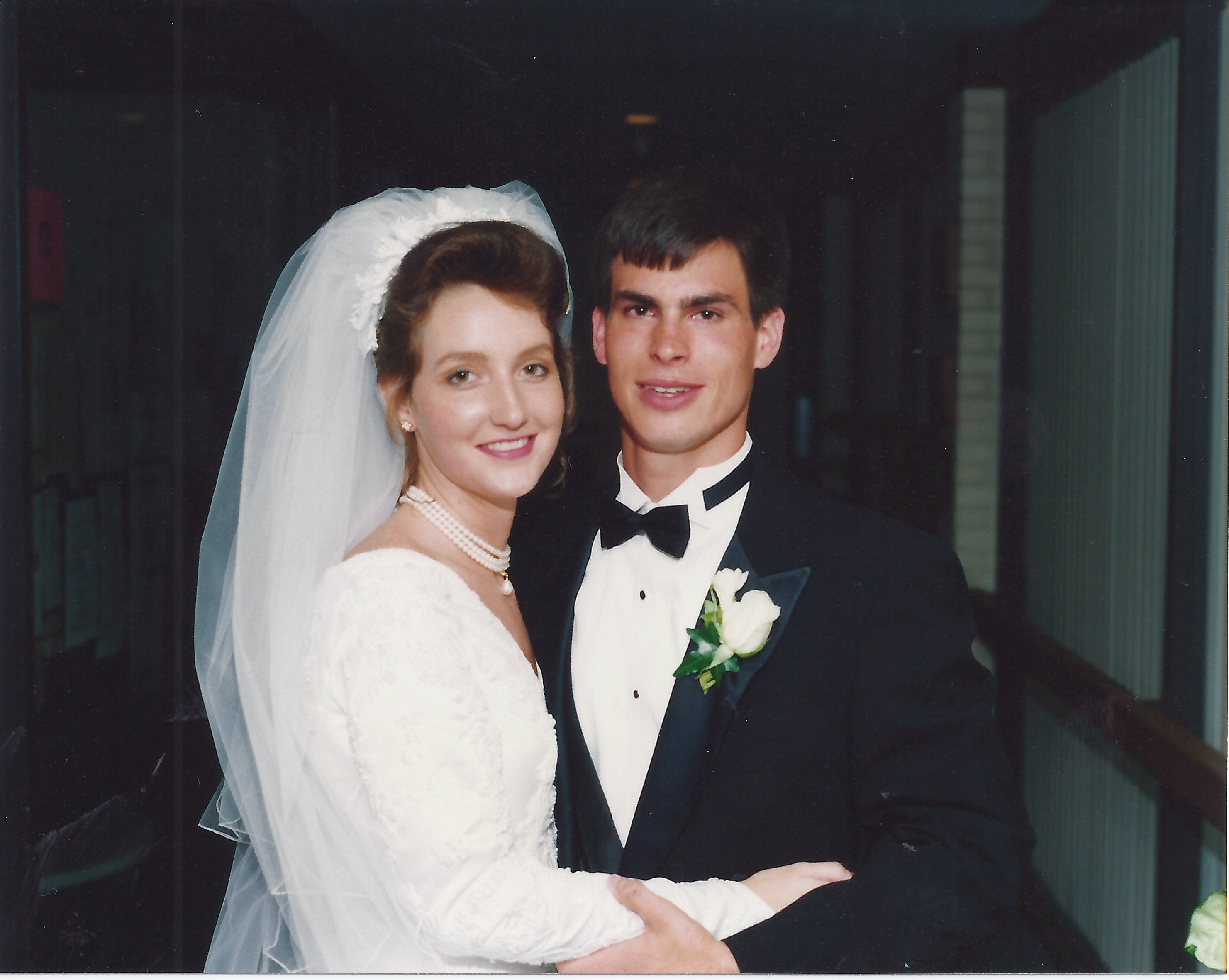 Our first picture together as husband and wife. Carl may have been a little misty.
Our minister who officiated our wedding told a horrible story about how a young couple had gotten married, and the husband was in a car accident and paralyzed.  He said the bride never realized how hard for better or for worse could be.  Thankfully after that, when Carl and I were asked to say "I do", we still agreed that we were in this for the long haul.  We did the typical stuff like lighting the unity candle and kneeling during the Lord's Prayer then we whisked ourselves off to the reception.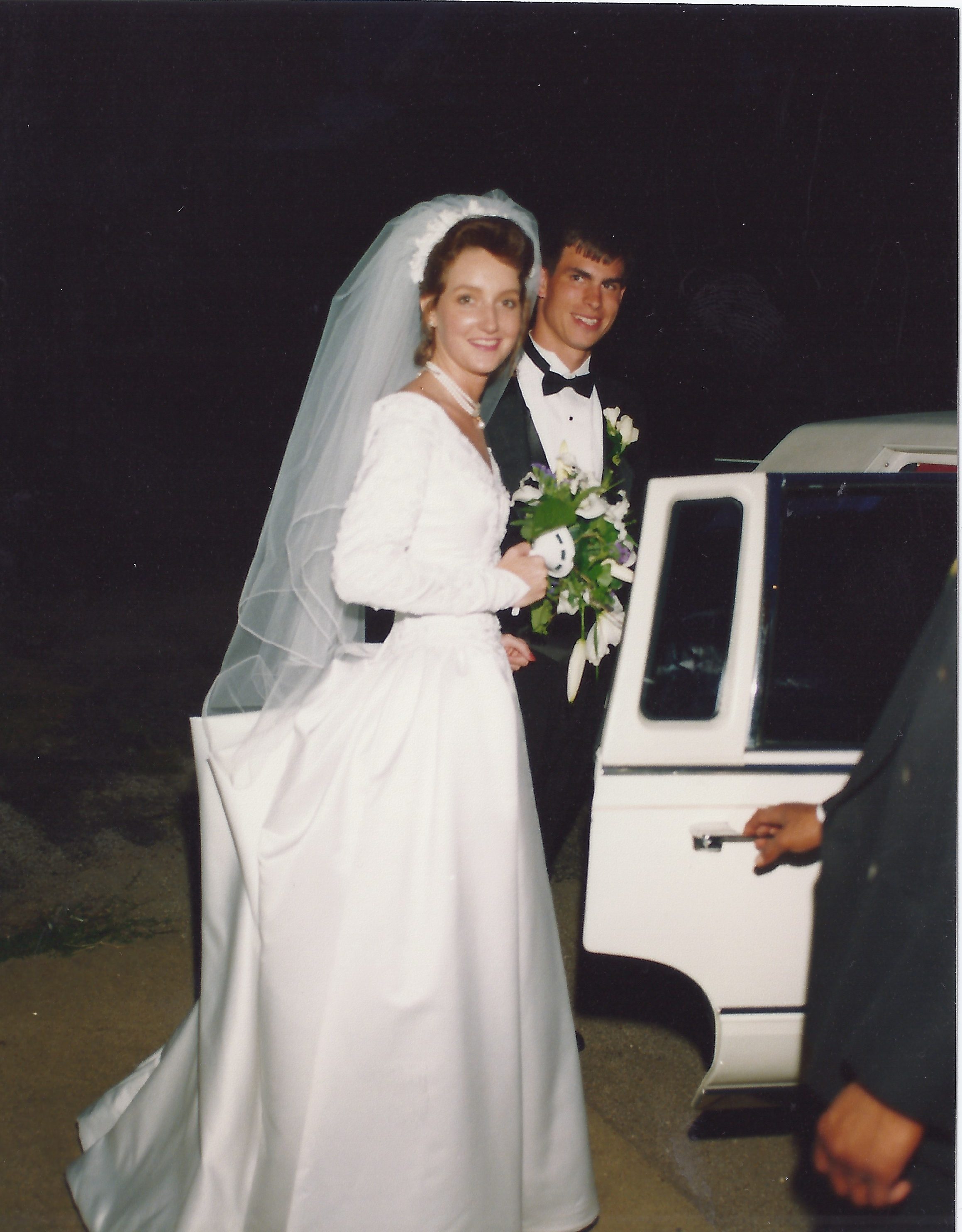 Getting in the limo and heading out to the reception.
We had our reception on a paddleboat which propelled itself in the dark of night up and down the Mississippi River for about 2 hours.  The lights of the Memphis skyline reflecting off of the undulating water.  The song which was played first by our DJ was Proud Mary (Rolling on the River) by Tina Turner.
Our wedding party on the boat.
My boss at that time did ice sculptures on the side and offered to do an ice sculpture for us at no cost.  It was his wedding present to us.  What kind of ice sculpture did we request?  A paddleboat one, of course!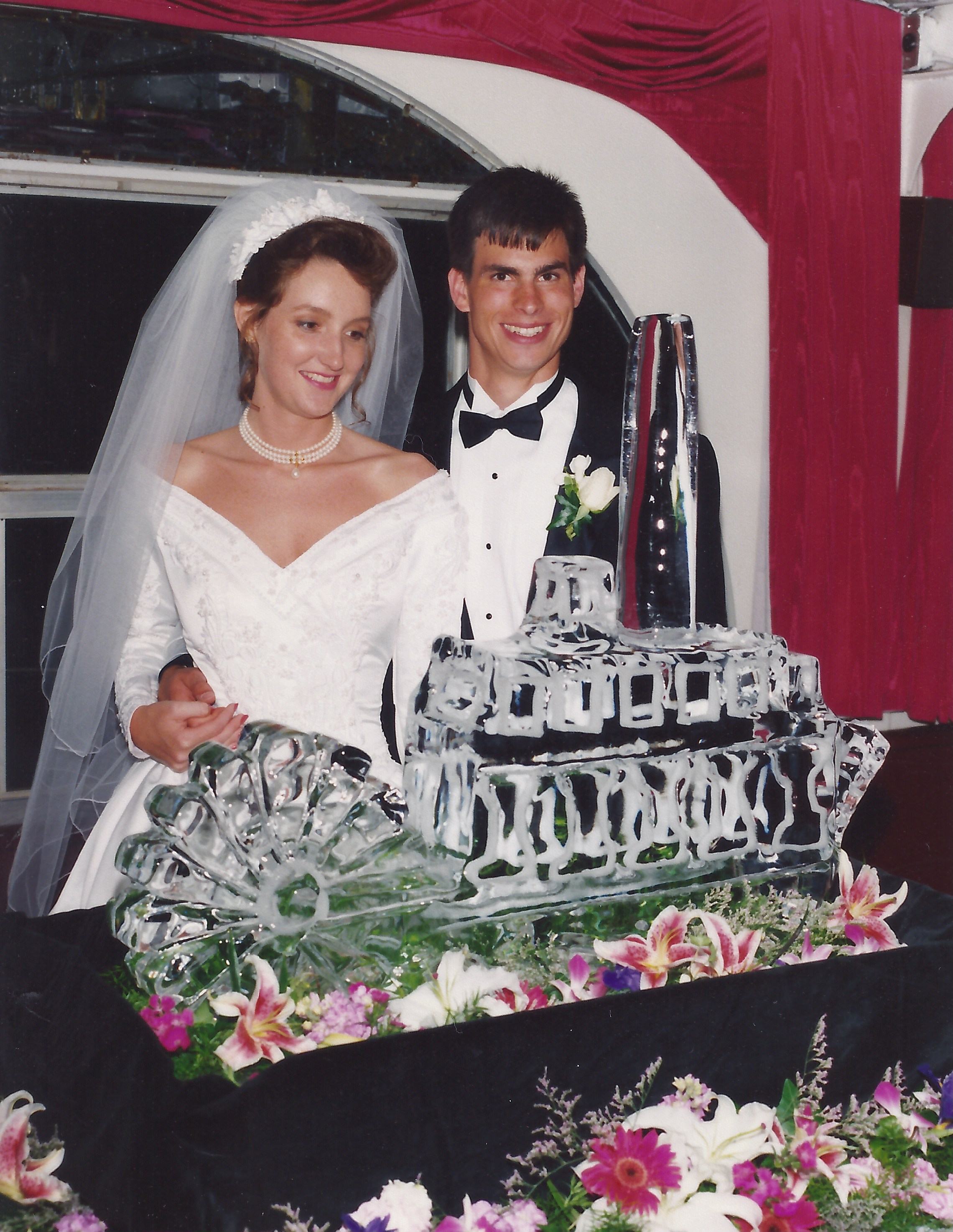 Apparently, I thought we were supposed to look at the sculpture, and Carl thought we were supposed to look at the camera.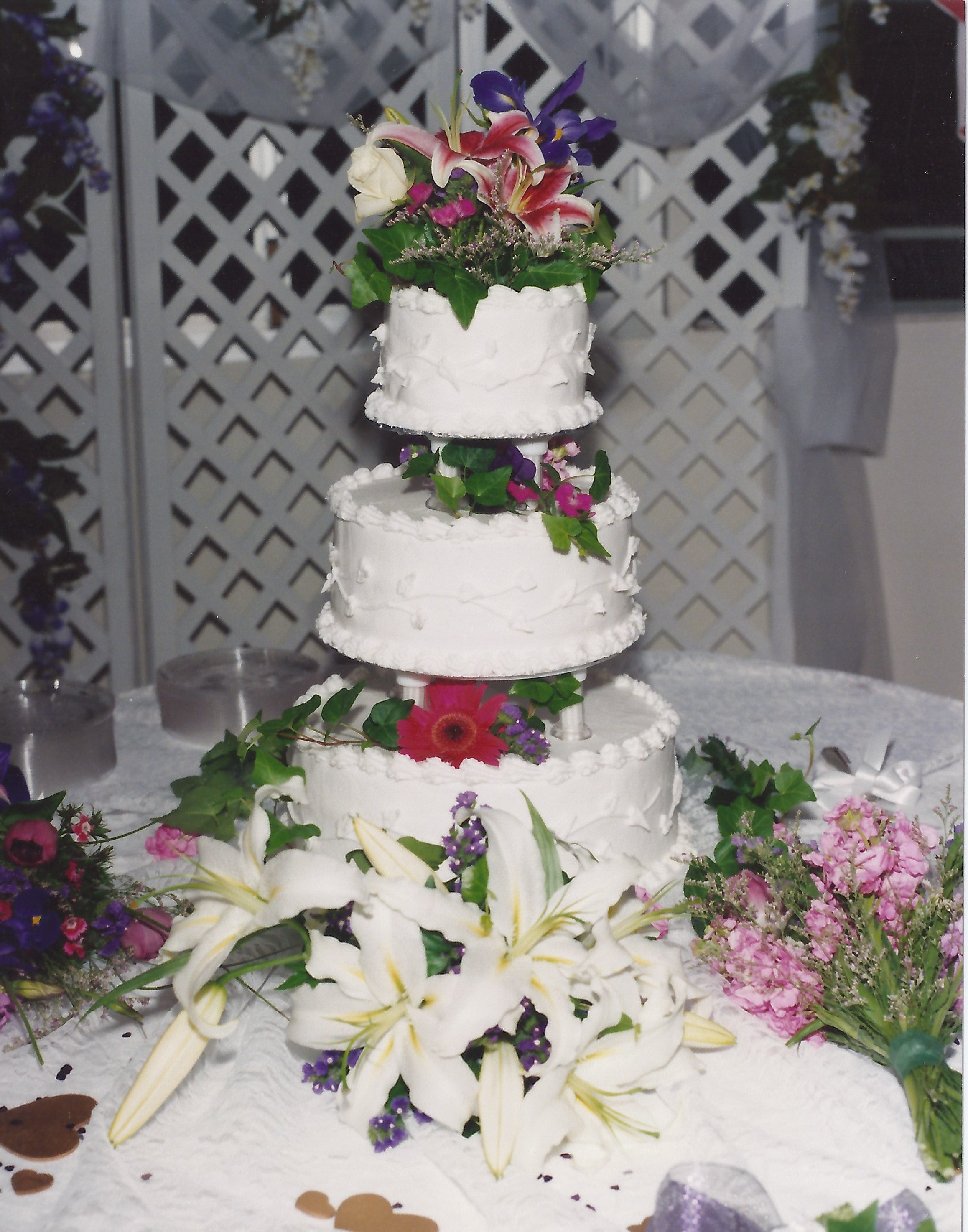 We had a 3 tiered wedding cake and…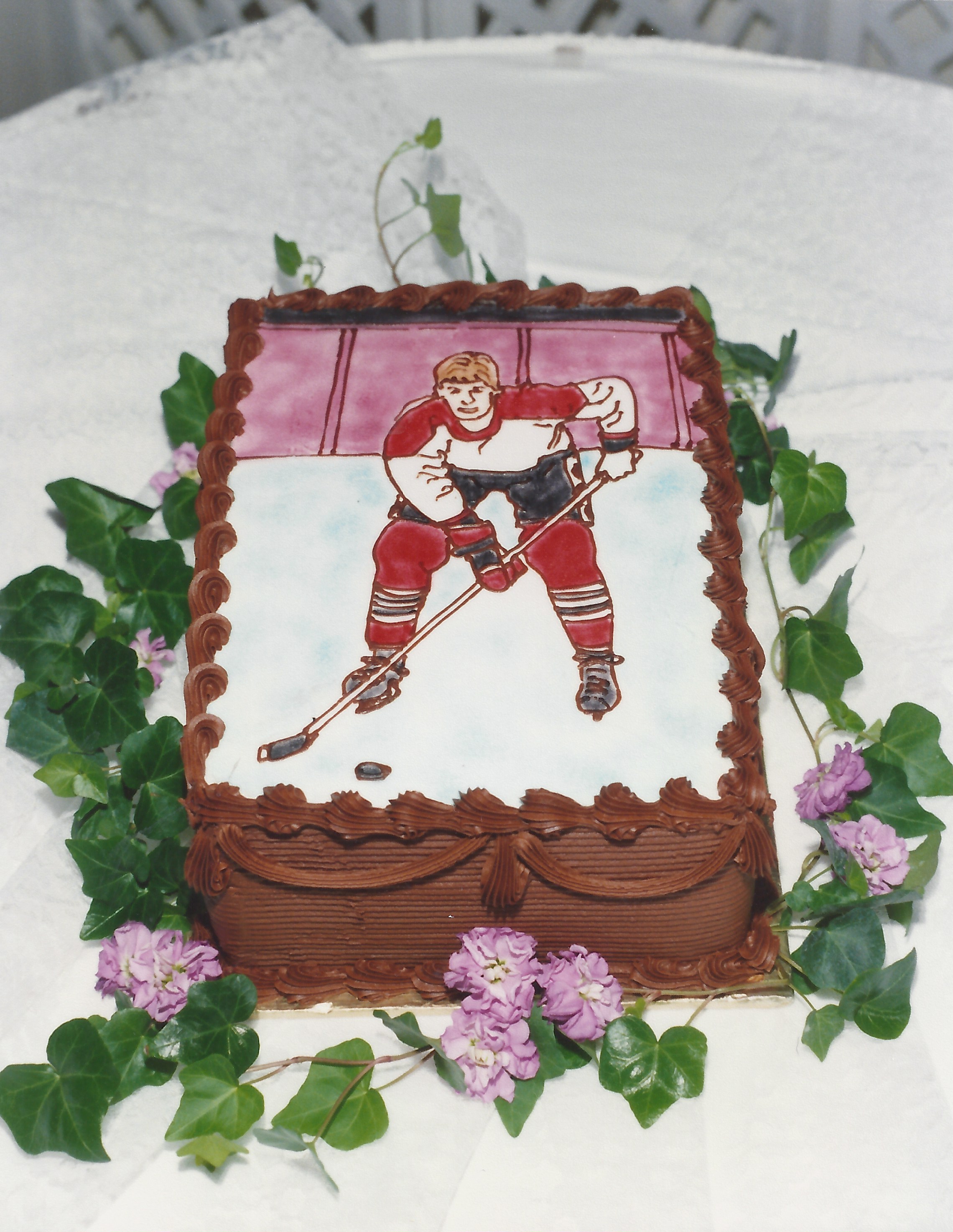 a groom's cake made to look like one of Carl's team hockey pictures.
I had the daddy-daughter dance with my dad, and he broke down and cried.  I really miss my daddy!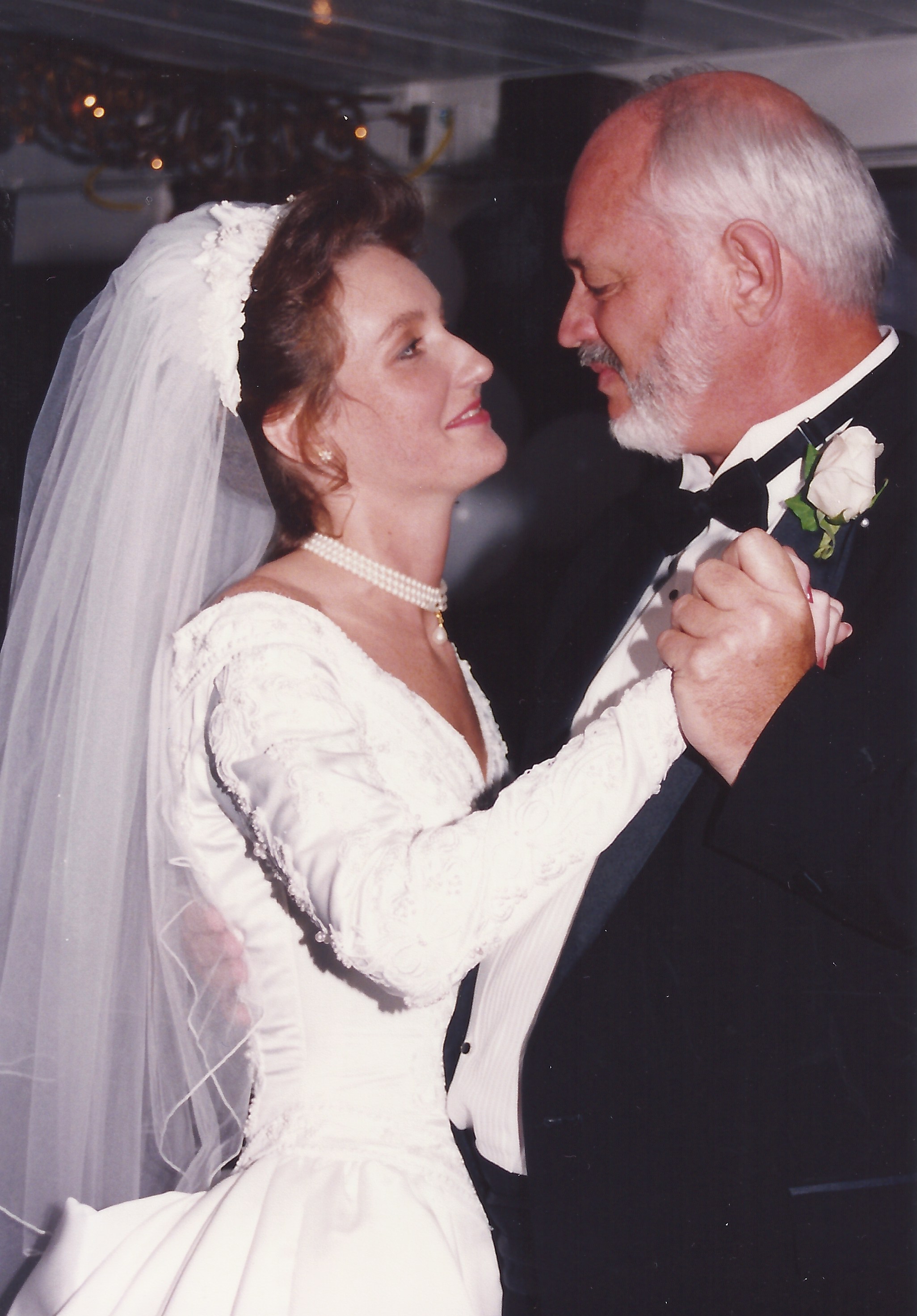 Daddy-Daughter Dance
We had a great time with friends and family.  We danced, ate and celebrated with those we loved the most and who loved us the most.  It was truly a great wedding.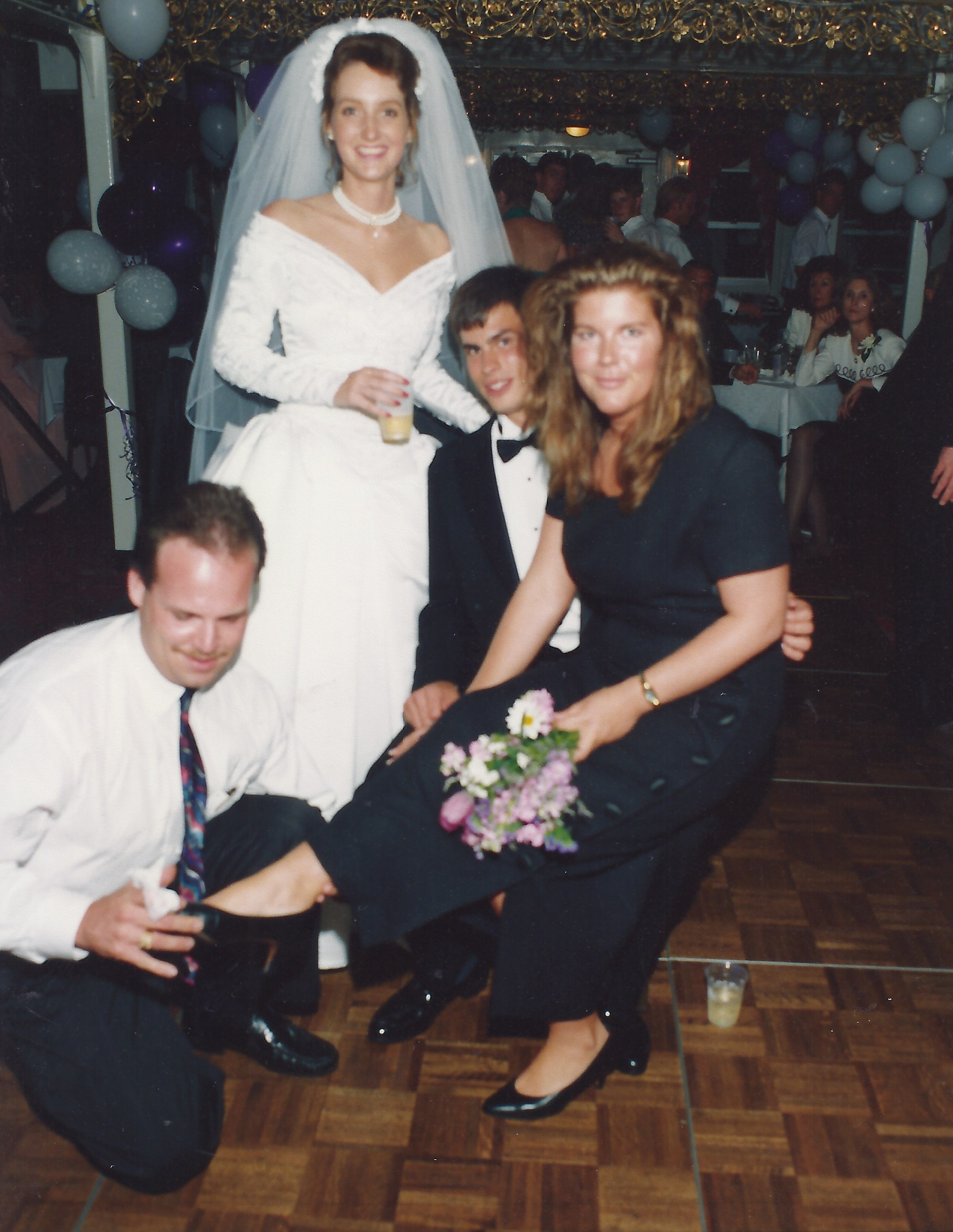 The 2 lucky guests who apparently would get married next according to the bouquet and the garter.
Carl and I both feel so blessed by God to have had this marriage.  It seems profound that now we are making plans for our daughter for her own wedding.  The plans are the same such as getting a venue, flowers, dress, etc.  I know she is marrying her best friend just like I did.  I have always told my kids to not only choose a Christian which is the #1 rule but to marry their best friend.  As the years go by and youth and beauty fade, you will still have your best friend.  I thank God, I really do, that He has blessed me beyond what I could ever hope or imagine.  I am praying for 24 more.
*Photography by Bob Patterson Photography