I have thought about writing a blog on this subject for a long time.  I think it is important for us to know how good God is.  I think it is good for our kids to see how awesome God is.  I think it is a huge testimony for people who don't believe in Jesus to know how miraculous He is.
Carl and I have a history of being given or winning lots of free stuff.  We marvel at it really, and it has become a sort of a funny thing that happens to us.
One time at a raffle, I excused myself to go to the restroom.  Carl said, "You better get back here quickly, because you know you are going to win."  Sure enough, I had not been back in my seat for very long before my winning number was called.  I have won scholarships to women's conferences, door prizes, raffles, etc.  We have gotten free food at more restaurants than I can tell you, but I will tell you one thing.  It is all the overflowing of God's blessings on us, and I give God all the glory for it.
Some might think that I am just a lucky person. However, I don't believe in luck.  Everything that happens comes through the Father's hands.  There is no luck involved.  I believe it is more of a giving of the desires of your heart.  Psalm 37:4 says, "Take delight in the Lord, and he will give you the desires of your heart."  You will see in the following of stories how it is not a coincidence of what we are given either.  It is truly what we desire or would have desired.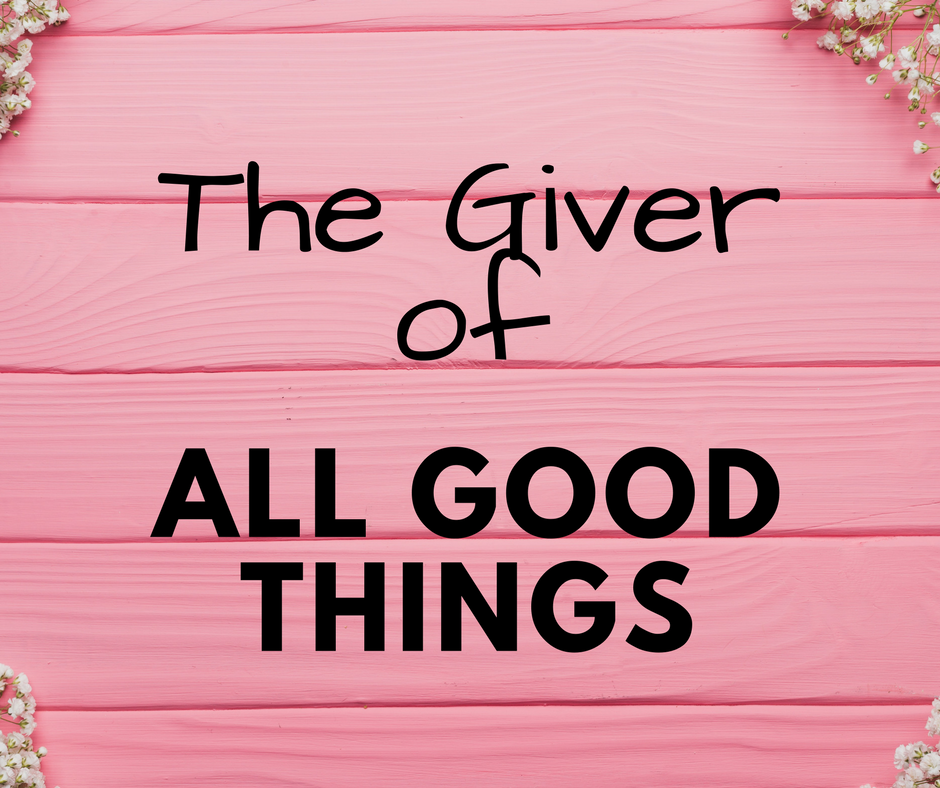 Ever since Lauren cut her hair for Locks of Love, sometimes it needs a little straightening with the flat iron.  Madison's flat iron had died so I would use mine for Lauren's hair which required me to get it from my bathroom and take it to the girl's bathroom to do her hair in there.  Madison and I had talked about possibly getting the girls a new flat iron for their bathroom for them to use, but I had not done that yet.  We had gone to Costco to shop, and I had taken just the girls.  As we loaded the car, there were two men who were loading their car up next to us.  When I was done loading my car and was getting ready to get in the car, one of the men pulled something out of the back of his car and said, "Do you want this?  Would your girls use it?"  I looked, and it was a pink, mini flat iron still in the box.  I replied and said, "Well, I am sure they would love it, but don't you need it?"  He chuckled, took off his baseball cap to expose his balding head, and said, "What do I need it for?  You take it."  So, I got in the car and took off with a super cute, brand new pink flat iron that I had already been talking about getting for the girls.  Thank you God!
We went to PF Chang's earlier in the year.  We had just gotten out of the matinee movie so no one was really very hungry for dinner.  We all just felt a little bit snacky so we agreed to just get an appetizer or share some appetizers instead of everyone each getting their own entree.  As we waited to be seated, we looked over the menu.  Nathan was torn between the crab rangoons or the potstickers.  He decided to go with the potstickers.  We were seated, and the waitress came and took our order.  After we ordered, here comes the manager of the establishment with a plate of the crab rangoons and asked us if we wanted them.  She said the kitchen made too many.  As she placed them in the center of the table, we all just sat and stared at each other in amazement.  The waitress never heard us talking about the rangoons at the table, because Nathan made his decision while we were waiting to be seated.  The manager did not hear his dilemma either.  What an incredible opportunity for the kids, especially my son, Nathan, to see how God truly gives us the desires of our hearts.
I encourage us all to tell of the blessings and the gifts that God has given to us.  We should tell others not to boast, but to teach our children that God is good and to give glory to God.  What a great conversation I was able to have with our kids about the God we serve.  He cares for us and desires to give us good gifts.  It is not chance.  It is not luck.  It is well thought out and coordinated.  It is Him and Him only.
"Every good and perfect gift is from above, coming down from the Father of the heavenly lights, who does not change like shifting shadows." James 1:17