What is your prayer life like? Maybe your prayer life is on fire like Clara Williams from the War Room movie. Maybe you don't ever nod off to sleep when you close your eyes to pray. Maybe you never drift off in your thoughts onto what your grocery list should be when you pray. Maybe you never sit and wonder what to pray for next.

Maybe your prayer life is great, and if so, I am so glad for you. However, I am one of the ones who might nod off occasionally or get sidetracked into thinking about so many other things which have no place in my prayer time. If you are like me, I might have something to help you. I know, because it sure helps me.

Two years ago, I was able to get a Prayer Framework sheet which was created by a wonderful mentor of mine named KJ. He gave me the Prayer Framework which has helped me to keep track of what I need to be praying about, intercessory prayers, reminders to pray for our nation, our military, etc. I have used this tool so many times that by the end of the year my copies are ripped and tattered.

The goal of the prayer framework is to pray for yourself first so that you can be filled up enough to pray and intercede for someone else.


"I pray for my own soul first. Not because I am more deserving than others, but because if God doesn't awaken and strengthen and humble and fill my own soul, then I can't pray for anybody else's. So I plead with the Lord every morning for my own soul's perseverance and purification and power."
John Piper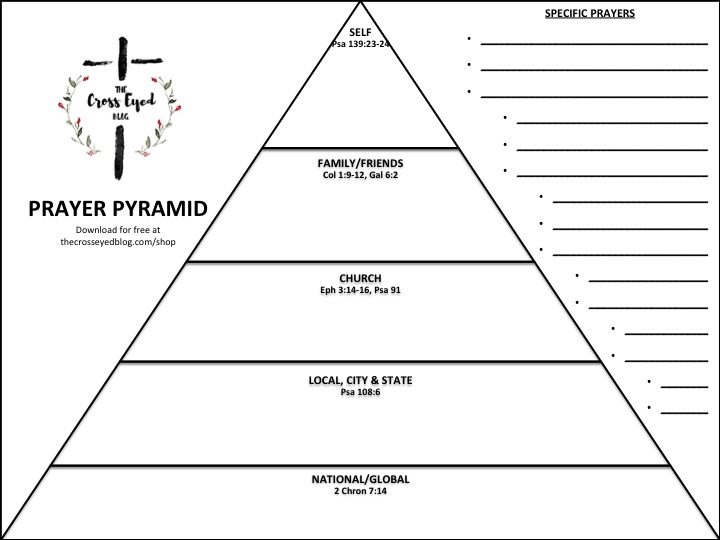 I have reconfigured the framework into a Prayer Pyramid. I write specific prayers on the side, if needed. I write the names of friends and family who need prayer in the Friends/Family box, I write the names of all of the staff members of my church in the Church box or church members who need prayer. I write the name of our president in the Nation box to pray for him. I write things I am struggling with in the Self box.
I print it out, fold it up and put it my Bible. I write names on it as the year goes on for new prayer requests and start a new one at the beginning of the year. It is neat to look back and see all of the answered prayers, and it is a good reminder to look back and be reminded of the prayers which will never drop off of your list.
Click here for your free downloadable copy of the Prayer Pyramid.
I hope you enjoy the Prayer Pyramid as much as I do, and it proves to be a useful tool for you. When you find something good that works for you, it is natural to want to share it. I am thankful to KJ for sharing it with me, and now I am thrilled to be sharing it with you. I hope it is a blessing to you.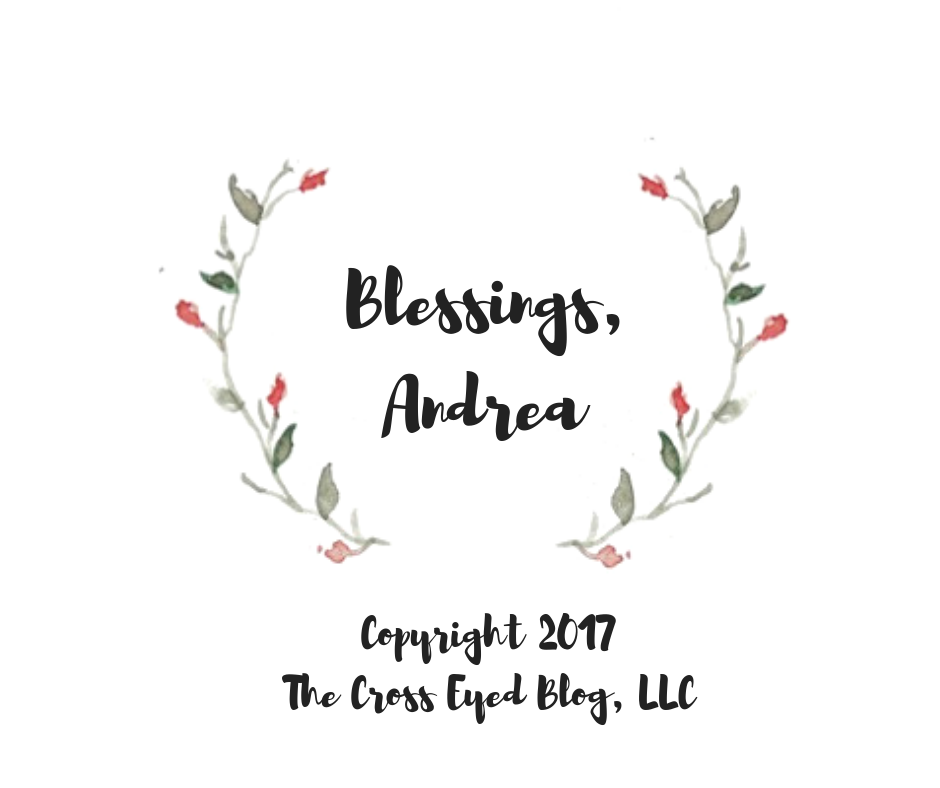 "Christ Jesus who died-more than that, who was raised to life-is at the right hand of God and is also interceding for us." Romans 8:34b, NIV