Jump to recipe
This recipe is a delicious combination of beef and beans in a tangy, homemade barbecue sauce. I have two males in my house, and this recipe is definitely one of their favorites. Serve it with a side of skillet cornbread and prepare yourself for some pure comfort.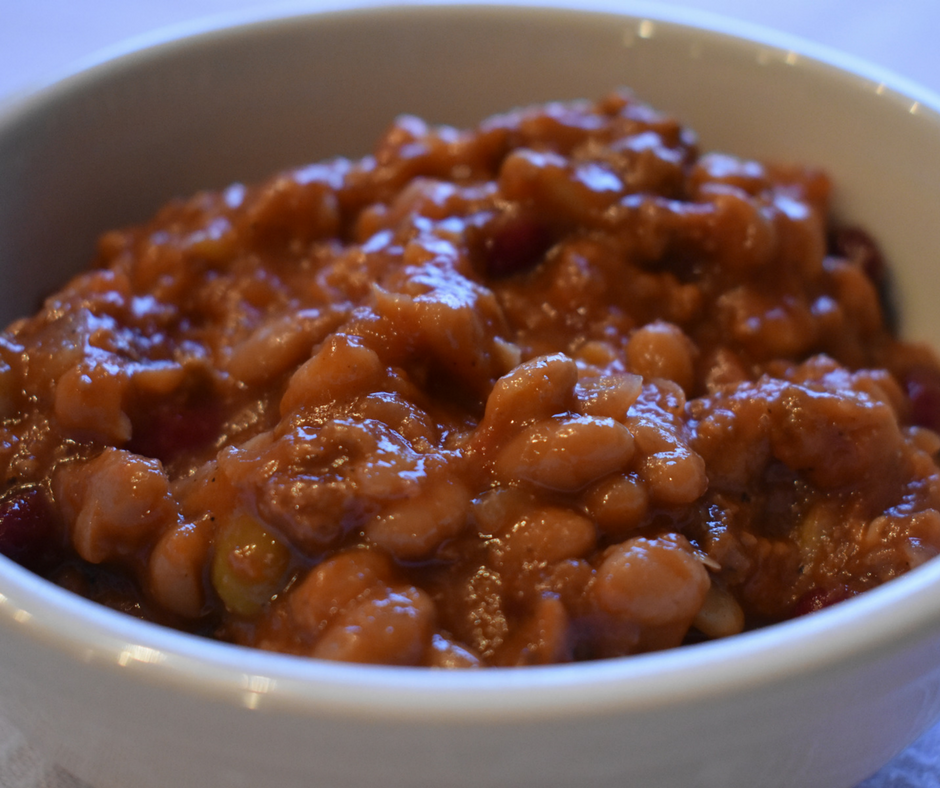 Ingredients
1 pound ground beef
1 lb bacon
1 cup chopped onion
1 can kidney beans, drained
1 14 oz can pureed tomatoes
1 cup ketchup
1 Tbsp liquid smoke
3 Tbsp white vinegar
2 cans pork and beans
1 can lima beans, drained
1/4 cup brown sugar
1 tsp salt
1 tsp pepper
Instructions
Brown the ground beef and drain. Set aside. Brown bacon, drain grease and crumble. Add beef, bacon and all other ingredients into the crockpot. Stir to incorporate ingredients. Cover and cook in the crockpot on low for 4-6 hours.
© 2023 Copyright
Variations
Add one can of black-eyed peas (drained) on New Year's Day which is our tradition every year.

Use a pound of polish sausage sliced into coins instead of the ground beef.

Use a can of diced tomatoes instead of the pureed tomatoes.

Make a vegetarian version by omitting the bacon and ground beef and adding two cans of your favorite beans (drained) instead.

Use 1 pound of diced ham instead of bacon.