A question has been circulating around Facebook for a couple of weeks asking people to list 10 books which have stayed with you in some way or another.  I thought about it long and hard.  These books have caused me to have a different trajectory or to have learned something huge in my life.  I also realized most of them were non-fiction.  So, here is my list.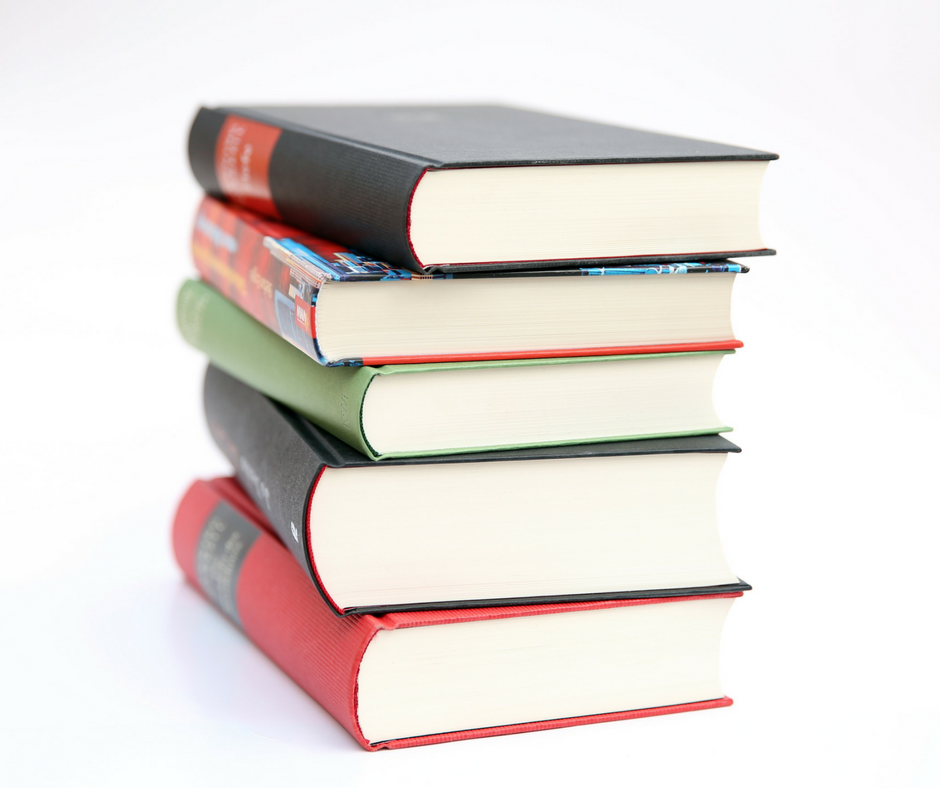 The Bible
God's word has to be sovereign above all other books.  If a book says something contrary to what the Bible says, put it away.  God's word should trump the wisdom of man.
Having a Mary Heart in a Martha World by Joanna Weaver
As a woman in our society, it is so easy to get caught up in the busyness of life.  It is comforting to know that even women in Jesus' time had the same struggles.  This book is about freeing up ourselves so we are better able to sit at the Master's feet each day.
The Giving Tree by Shel Silverstein
This book was given to me by my dad when I was about 15 years old or so.  It is a story of unconditional love.  It is a beautiful story, and one which makes me tear up every time I read it.  It is my only fiction choice.
The Millionaire Next Door by Thomas J. Stanley and William D. Danko
The writers of this book studied millionaires and found out the 7 habits which millionaires tended to have.  You might be surprised to find out facts such as the number one vehicle of millionaires is a Ford F150 truck rather than a Porsche and most millionaires have been married only one time.  Great book for teens and adults who think that wealth means buying lots of toys.
Financial Peace by Dave Ramsey
Dave Ramsey gives common sense advice backed with scripture to solve money problems and build wealth.  Baby steps help keep you on track.  This information changed our lives.
The House That Cleans Itself by Mindy Starns Clark
I have mentioned this book so many times I can't even count them.  It changed the way I look at my house and what I keep in it.  I am surely not perfect, but this book helped me a ton.
Miserly Moms by Jonni McCoy
When I was first staying at home, this book was so informative.  If you are living on one income after living on two, need to cut some corners financially, or just want a good read about a stay-at-home mom taking care of her home and family, this book is for you.  It is chocked full of good stuff!
The Weigh Down Diet by Gwen Shamblin
After struggling to get off post-pregnancy weight, a friend recommended this book to me.  The premise of this book is to eat when you are hungry and stop when you are satisfied much like you fill a car when it is empty and stop when it is full.  A word of caution.  Even though I believe this particular book is sound spiritually, I have seen and heard some things regarding Gwen Shamblin after this book was written which I think were a bit off.
The Gift of Fear by Gavin de Becker
This is a secular book written to describe that unsettling feeling you get sometimes when you meet someone who makes you feel not quite right.  Let's say the dad at the football game who is sitting on the next row gives you the heebie-jeebies.  He hasn't said anything wrong to you or done anything, but something inside of you (I call that the Holy Spirit) says, "Warning! Warning!"  I think it should be a must read for every woman, especially young women.
The Purpose Driven Life by Rick Warren
This book helps to change the perspective that we are here on this earth to please ourselves or accumulate more stuff.  What does God want us to do for His glory?  This book encourages the reader to live a life filled with God's purposes for our lives.
There are my ten favorite books.  What are some of your favorites?  I would love to hear from you.  I am always up for a good read!