I had a friend ask me on Friday what my plans were for the weekend.  My plans were to paint a room in our house.  Little did I know that God had way bigger plans for me!

On Saturday, I had planned to go run some errands with a friend from church to prepare for an event we have going on this coming weekend at church.  We had changed the time we were meeting 3 times, and we also both had a last minute childcare issue so we ended up having to bring our youngest child with us.  This plays into how God is in the details later.

My friend, Lauren, seemed a little shell shocked when she got into my car.  She alluded that something had happened, and there might be a change of plans.  A women from our church had called Lauren to tell her about a couple who had lost a baby at a local hospital and wanted someone to come and pray with them.  She could not locate any of the pastors at the church to go and had asked if Lauren and I would go up there to pray with them.

The fact that a woman from church had been contacted, and she called Lauren just moments before I rolled up was more than a coincidence.  We both agreed that the children should not go into the room so one of us would have to stay back with them.  Lauren offered to watch the kids while I went in to pray with them.  God had worked out the connection, who would go and the childcare all in one.  In a minute or two, we both realized that God was in this.  We knew if we did not do this that we would be disobeying.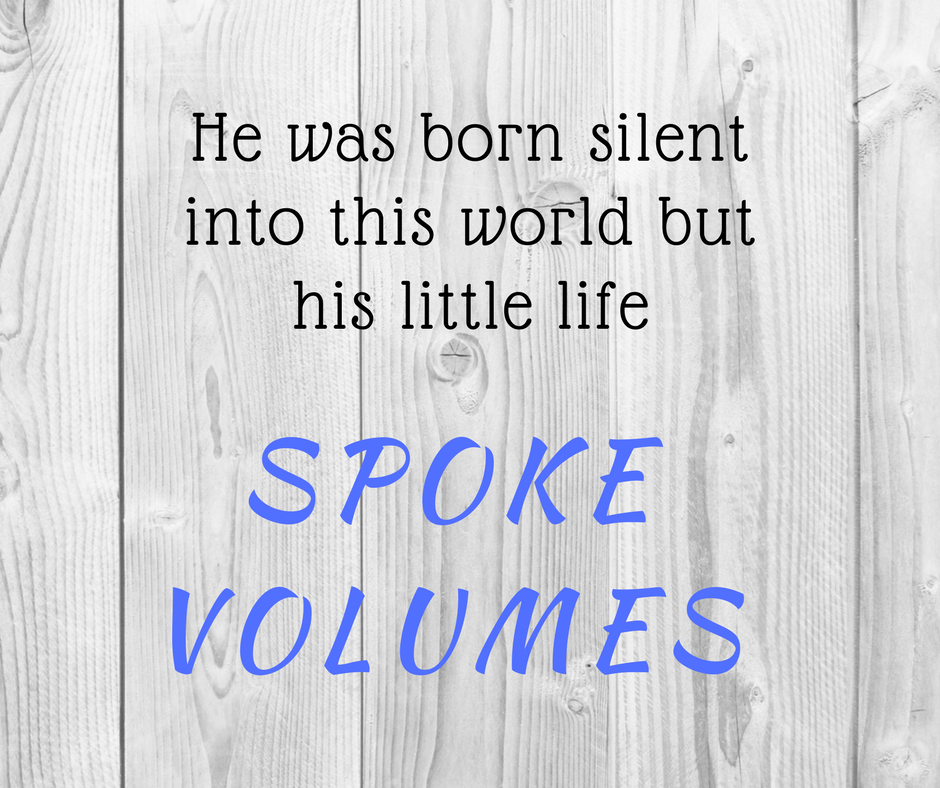 We headed to the hospital.  On the way we learned that the couple had lost the baby at 16 weeks gestation.  Lauren watched the kids in the waiting room, and I headed into the room.  I can honestly say that when the nurse buzzed me into the labor and delivery ward I did have a little flip flop of nerves in my stomach, but other than that I was not nervous at all!  This is just a testimony of how I truly was walking in that room in God's power and not my own.

The mom, the dad, the grandparents, two aunts and the baby were in the room.  I was able to pray with them.  I was able to share, especially with the mom, God's love for her, because she was angry with God for allowing this to happen in their life.  She wanted to know how she was going to tell her daughter who was excited about having a sibling. 

The family was a family who did have a belief in Christ, but were not involved in a church.  I was able to share scripture with them and invite them to church.  I encouraged them to come and experience how the body of Christ can be their support in hard times such as this.  My heart broke for this family as they were dealing with issues way too intimate to share here.

The most impactful experience was when I had the privilege and the honor to hold their 16 gestational week old baby boy in the palm of my hand.  I will never forget it for the rest of my life!  I marveled at how perfect he was.  His eyes, nose, mouth, arms, legs, and ribs were all there.  He was just perfect.  I saw the awesomeness of God in that tiny baby.
The grandmother again asked what church I went to, and I told her.  She said she had been looking up churches, and she had found our church on her phone and was literally getting ready to call the number for our church when I showed up at the door.  In that moment, I couldn't help but marvel again at how God had orchestrated this whole thing.  Up to this point, I thought the family was the one who had called the church, but the family had not called.  I think the nurse did, but I still am not sure.

On Sunday, I talked again with my friend, Lauren, about how things had transpired.  "How did that even happen?" I asked her.  "I know how it happened," she said.  It was totally a God thing.

I share this story to encourage anyone reading this that you can do anything God asks of you if you just walk in obedience.  You can even walk into a super hard situation and be the light for someone who needs it.  Interestingly enough, our pastor has been talking to us for the last two weeks about stepping out in faith and being obedient to share the gospel.  He shared the verse from Matthew 9:37 (ESV) when Jesus says, "The harvest is plentiful but the laborers are few."

If you believe that you are not worthy to serve the Lord, then you are wrong.  If that were true, no one would ever do anything for the Lord.  We need as Christians to stop thinking this way!  I was not qualified to go in that room.  I totally went in that room in His power alone.  I could not have done that without Him.  No way!  No how!  No ma'am!  No sir!  Our job is to be obedient to His call when He calls, speak what we know to be biblical truth and trust Him with the outcome.  Are you courageous enough to pray, "Lord, send me."?  I encourage you to step out in faith today and obey!


"And he said to them, 'Go into all the world and proclaim the gospel to the whole creation.'" Mark 16:15 (ESV)